Cockroaches 'running everywhere': How a Fort McMurray pest-control specialist finds joy in his job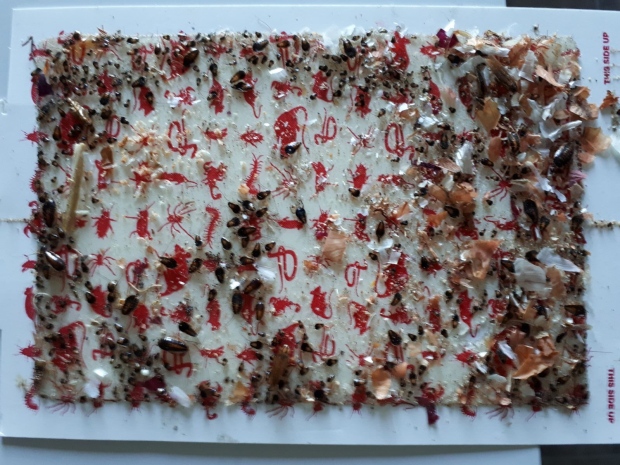 Nahason Zauana finds joy where most other most people find revulsion.
Zauana, Fort McMurray's newest pest control specialist, stares down cockroach infestations and mattresses alive with bedbugs.
"You open the cupboard, and cockroaches, they are running everywhere," Zauana said. "And you lift up the mattress. And the bedbugs are running everywhere."
Zauana came to his job in a most unlikely way.
A decade ago he came to Canada as a refugee from Namibia, where he had faced persecution.
His first night away from his homeland was far from peaceful. In the morning he found strange bites on his body. A doctor told him he had encountered bedbugs, something unheard of in Namibia.
Eight years later in his new home of Fort McMurray, Zauana decided to start a pest control company.  
"I thought since I was a victim myself of bedbugs, let me try to also help other people out since I was in that kind of experience," Zauana said.
"I enjoy my job and I enjoy what I am doing. At the end of the day when you help out someone and they sleep peacefully, that's the best feeling ever."
Confessions of a fumigator
Zauana operates discreetly to protect customer privacy. "Discreet and confidential" are on the logo of his company, Wood Buffalo Pest Control Services.
Instead of lugging a fumigation canister, he shows up to clients' homes with a suitcase. He jokes that neighbours think he's moving in.
Not that a vermin infestation is anything to be embarrassed about or a sign of uncleanliness, Zauana said. He's seen problems in spotless homes.
He showed CBC videos and pictures of the worst cases. One video shows clusters of cockroaches on a ceiling. Another shows roaches scampering around inside a vacuum's clear dust canister after Zauana sucked them up.
One shows bedbugs clinging to a sheet that's dotted with bedbug droppings and blood stains.
Don't be a victim
Zauana said the obvious way to avoid having to calling him is to keep surroundings free from food and garbage. Also, he urges:
Vacuum instead of sweeping. The suction picks up more debris and especially any insect eggs.
Always throw clothes and bags in the dryer after spending a night away from home, in a hotel or after a vacation. That will kill any bugs that come home with you.
Inspect new and secondhand furniture, appliances and books for eggs or stains which can indicate the presence of vermin.
If there's an outbreak, people should call an exterminator and not attempt to exterminate the pests themselves.
Zauana also remembers the tragic death of an eight-month-old Fort McMurray girl in February 2015 after investigators discovered the family used phosphine tablets to get rid of a bedbug problem.
The poisonous insecticide was brought into Canada illegally. ​
Follow David Thurton, CBC's Fort McMurray correspondent, on Facebook, Twitter and email him at david.thurton@cbc.ca