John Stamos' Full House Son "Nicky" Has Adorable Reaction to His Baby News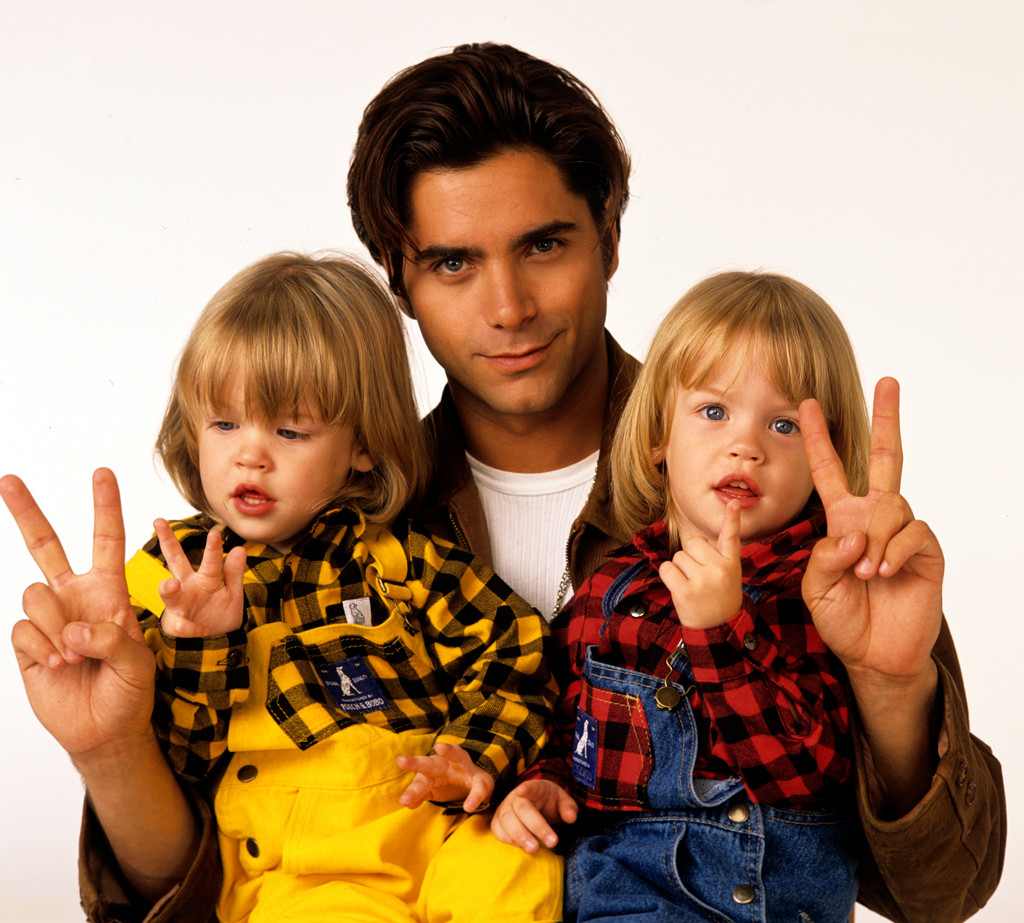 John Stamos is going to be "great" dad, according to his Full House son.
On Wednesday morning, it was revealed that Stamos is expecting his first child with fiancée Caitlin McHugh. Now his TV son, Blake Tuomy-Wilhoit, who played twin Nicky Katsopolis on Full House and on Fuller House, is reacting to the baby news.
"I recently heard the news about John and Caitlin's baby on the way," Tuomy-Wilhoit tells E! News. "A huge congratulations! He is going to be a great father. I mean, look at me, I turned out great."
Bob D'Amico/ABC via Getty Images
From 1992 to 1995, Tuomy-Wilhoit and his brother Dylan Tuomy-Wilhoit played Becky (Lori Loughlin) and Jesse's twin boys on the hit TV show. In 2016, they also appeared in two episodes of Fuller House.
Stamos shared the exciting baby news with People, saying, "I will be a fun dad. I've been practicing for a long time."
The 54-year-old actor proposed to McHugh back in October at Disneyland.
"John proposed to his girlfriend Caitlin McHugh on Sunday afternoon at Disneyland," Stamos' rep told us at the time. "He cut together a film of some of the most romantic moments in Disney and Pixar animation. The film concluded with Sebastian from The Little Mermaid encouraging John to 'Just ask the girl.' Caitlin said yes, then John whisked her to 21 Royal where they shared the news and celebrated with their families."