Edmonton-based gymnastics coach suspended amid sex-abuse allegations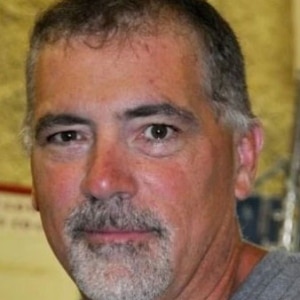 Gymnastics Canada has suspended Edmonton-based coach Michel Arsenault amid allegations he sexually abused some of his former students in Quebec.
"No athlete should be subject to this type of conduct and we are working tirelessly to ensure that all of our participants are able to take part in our sport in a safe and welcoming environment," Richard Crépin, chair of the board of directors for Gymnastics Canada, said in a news release.
A Wednesday report by Radio-Canada, CBC's French-language network, said Arsenault sexually abused at least three gymnasts in Quebec when they were minors in the 1980s and early '90s.
Arsenault left Quebec in 1994, settled in Alberta and got a job coaching gymnastics at a gym in Edmonton. In 2002, he and his wife opened their own gym, Champions Gymnastics, in Edmonton.
Gymnastics Canada and the Alberta Gymnastics Federation both issued statements Thursday stressing that the safety and well-being of the sport's participants is of the highest priority.
Scott Hayes, president of the Alberta Gymnastics Federation, said its agency has policies in place around the screening of employees, coaches, judges, support staff and volunteers that travel and work with the athletes.
"We continue to review and update our policies and procedures to ensure that they meet our commitment to safe sport and minimize risks to our participants," Hayes said in a statement.
Arsenault did not respond to repeated requests for comment on this story, but late Wednesday, after the publication of the French-language version of this story, his Edmonton gym sent out a press release saying it was taking the allegations seriously.
"Moving forward, Mr. Arsenault will not be involved in any activities at Champions Gymnastics and will not be allowed on our premises," the release and a notice on the gym's website said.
The doors to the east-Edmonton gym were locked Thursday morning.