Alberta licence plates no longer welcome on new Saskatchewan road projects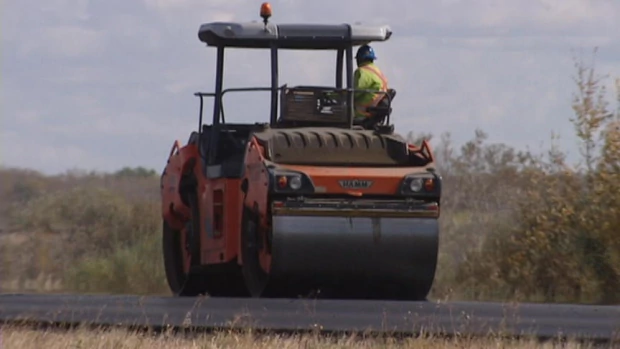 If you are working on a new Saskatchewan government highways project, you'd better not have an Alberta licence plate.
The province is banning workers with Alberta plates from all new road projects. The new rule won't apply to existing projects like the Regina bypass.
The Ministry of Highways is targeting Alberta specifically because it says Saskatchewan workers in Alberta feel forced to register their vehicles in order to work there.
"Saskatchewan contractors tell us that vehicles with Saskatchewan plates are not welcome on Government of Alberta job sites," said Highways and Infrastructure Minister and Minister Responsible for SaskBuilds David Marit.  
The ban only applies to Alberta. All other Canadian licence plates are welcome on new road construction sites in Saskatchewan.
New contracts awarded by the ministry will require suppliers to ensure that no vehicles displaying Alberta plates are present on ministry-funded work sites, including contractors, sub-contractors, consultants and workers. 
"Saskatchewan operators have been subject to this treatment in Alberta for years," Marit said. "Today we are sending a clear message that Alberta suppliers can expect the very same treatment here."
The Ministry of Highways will monitor job sites to ensure there is compliance.
Move applauded by Sask. construction industry
"We are very pleased to see government enacting changes that will level the playing field for our members," said Saskatchewan Heavy Construction Association President Shantel Lipp. 
"As local construction companies obtain a larger share of the Saskatchewan construction marketplace, they develop the people, equipment and capacity to maximize their economies of scale."