Surgeons repair spina bifida in fetus for first time in Canada, hospitals say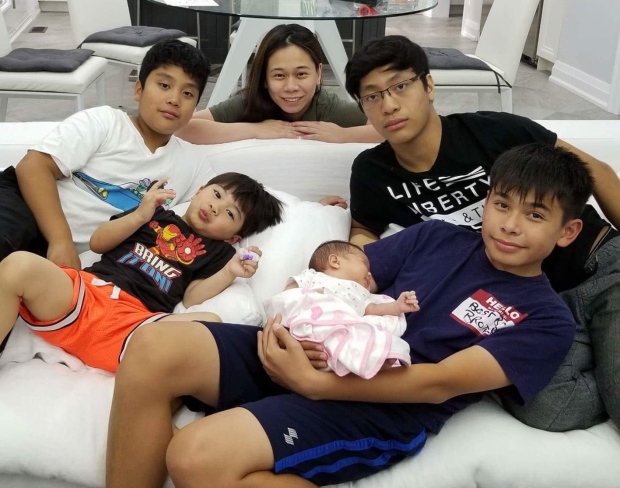 For the first time in Canada, a team of surgeons has successfully performed in-utero surgery to repair a form of spina bifida, two Toronto hospitals say.  
On Monday morning, Mount Sinai Hospital and the Hospital for Sick Children (SickKids) introduced Eiko Son, now almost three months old, and her family at a news conference in Toronto. 
Before she was born, Eiko was diagnosed with a form of spina bifida called myelomeningocele, in which the spinal column fails to close early in fetal development, leading to permanent damage to the spinal cord and nervous system. Spina bifida causes various degrees of disability, including paralysis.  Many children need a shunt to relieve pressure on their brain that remains for their entire lives. According to Mount Sinai Hospital, fewer than half of children with spina bifida live independently when they become adults.  
In-utero procedures to repair the damage to the spinal column is currently performed in the United States. Baby Eiko's mother, Romeila Son, was the first in Canada not to have to make that journey, Mount Sinai Hospital said. 
A joint team of doctors and nurses from Mount Sinai and SickKids performed the surgery on June 4, when Eiko was at 25 weeks gestation. Her mother was given a general anesthetic, and the team inserted a needle through her abdomen to temporarily anesthetize and paralyze the fetus. 
They then made incisions into the uterus to reach the fetus and close the skin over the spinal defect, a news release said. 
The surgeons had to be careful to re-close the uterus tightly to ensure no amniotic fluid leaked out during the remainder of Son's pregnancy. Eiko was born by caesarean section more than two months later, on Aug. 19 and the "bouncing baby girl" has "needed no further intervention for this usually debilitating condition," the news release said. 
The surgery does not necessarily remove all the effects of spina bifida among children, but significantly improves their outcomes. According to research in the U.S., babies who had the procedure were much less likely to need walking aids, wheelchairs, or shunts.