'Still seeing a bit of hardship': Alberta oil patch worker launches new job search website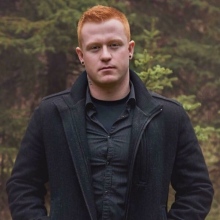 Mike Vickers was at an oilsands site a couple months back when a stranger walked up to him and gave him a hug.
Like many Albertans, the man had been out of work for months during the depths of Alberta's economic downturn. The  website and Facebook group Vickers created for unemployed oil patch workers helped the man find work.
"It was incredible. He said it helped his family get back to work," Vickers said. "It brought tears to my eyes. We kind of just had a moment together I guess."
Now Vickers is at it again. He's launched a job search website that has an even broader appeal.
The site albertalocals.com aggregates jobs from a variety of fields and allows job seekers to post resumés. The free service also allows employers to post jobs to the site and to a Facebook page.
Vickers's original site had 100,000 monthly page views and his Facebook group has grown to over 10,000 members. 
He hopes the new job site helps those who are still going through tough times and the many who tell him they are about to hand in the keys to their cars or homes because they can't afford the payments.
"We're still seeing a bit of hardship," Vickers said. "I wanted to create a platform that is the go-to place."
According to Statistics Canada's latest job numbers, Edmonton's October unemployment rate was 8.2 per cent, down from 8.5 per cent in September. Calgary's was 8.3 per cent, down from 8.5 per cent.
Vickers said there's still many unemployed Albertans looking for work or for a new job.
Bahaeddine El-Zarif, 28, is one of those looking for work. The Edmonton man has business diplomas and is looking for entry-level work.
He credits the Facebook group with helping him network and secure a couple of interviews for entry-level positions.
"I've actually had some positive bright spots," El-Zarif said. "I've had one interview and a couple of others being lined up."
Follow David Thurton, CBC's Fort McMurray correspondent, on Facebook, Twitter and via email.