Sask. man files human rights complaint over Métis exclusion from Sixties Scoop settlement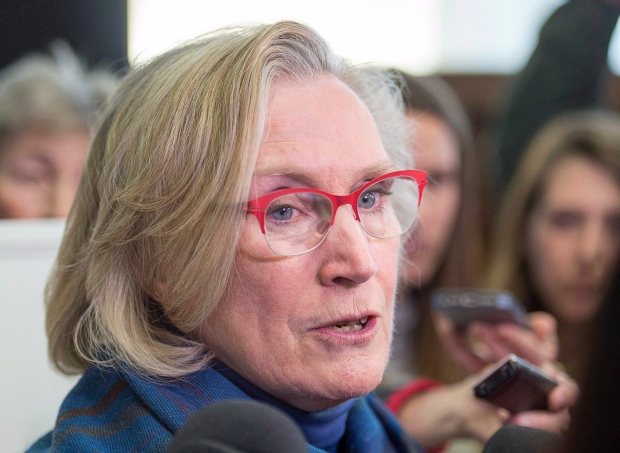 A Métis man from Saskatchewan has filed a human rights complaint against Crown-Indigenous Relations and Northern Affairs Minister Carolyn Bennett, saying she discriminated against Métis people by failing to include them in a $800-million class-action settlement over the Sixties Scoop.
On Oct. 6, Bennett announced the federal government had reached an agreement in principle with survivors of the Sixties Scoop, which refers to a period between 1951 and 1991 when thousands of Indigenous children were forcibly removed from their homes and placed with non-Indigenous families.  
'From hope, to disbelief'
Robert Doucette was taken from his family and placed with a foster home in 1962.
In a complaint to the Canadian Human Rights Commission, he writes that the minister discriminated against Métis people when a decision was made that the settlement would only include First Nations and Inuit survivors.
"I went from hope, to disbelief and then disgust when all Métis Sixties Scoop survivors across Canada came to the painful realization that Métis adopted/foster children were left out of a major announcement which was heralded as a moment of contrition and reconciliation by the government of Canada," Doucette writes in the complaint.
'Why not the Métis?'
Doucette said he decided to file the complaint after receiving no response to letters of complaint that he wrote to Bennett, Prime Minister Justin Trudeau or Minister of Indigenous Services Jane Philpott.
"My question: why not the Métis? Are we a less than Aboriginal person as defined under Section 35 of the Canadian constitution? Is there a two-tier system for dealing with the rights of Aboriginal people in Canada?
On Oct. 6, Bennett said the agreement will "begin to right the wrongs" caused by forcibly removing Indigenous children from their birth families.
"They have lived their lives not being able to be proud Indigenous people," Bennett said of the then children who were adopted out of their home communities. "They have lived their lives not having secure personal cultural identity. That was robbed away. Someone thought that a non-Indigenous family somewhere else in the world was going to do a better job."
Bennett has said that a final agreement still has to be reached, but the government has set aside $750 million for individual compensation. Another $50 million has been earmarked for a foundation dedicated to reconciliation initiatives.
Jeffery Wilson, the lawyer who represented the Ontario survivors in the class action suit, had been working on the case for 13 years.
"The reason Métis are not included is because there is no records to identify Métis during the relevant period of time," he told CBC News last month.
Complaint seeking respect: Doucette
Doucette's complaint argues that the Métis should be included because the Supreme Court ruled in the Daniels v. Canada case that "Métis and non-status Indians are Indians under section 91.24 of the Constitution Act 1867."
"I'm looking for the recognition of the federal government to finally realize and accept that the Métis are under their jurisdiction and to treat us with that respect, because there is no respect there right now," said Doucette in an interview with Radio-Canada.  
Doucette, who is the former president of Métis Nation-Saskatchewan, said he plans to pursue a class action lawsuit if the Human Rights Commission does not rule in his favour.