Greg Clark on why he stepped down suddenly as Alberta Party leader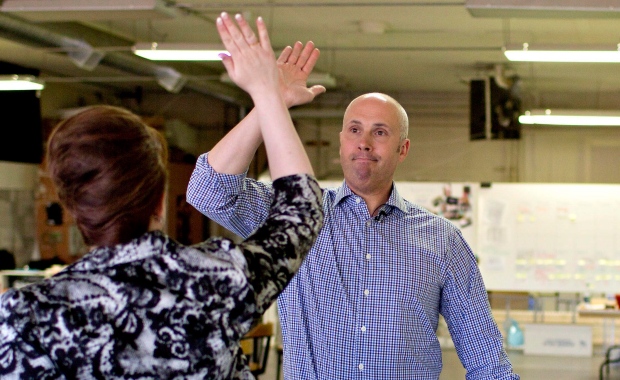 Greg Clark spoke with CBC Radio's Alberta@Noon on Monday about his sudden decision to resign Friday as the Alberta Party's leader.
You can watch the video here in the web story and join the conversation on Facebook.
This web story will be updated after the show ends.
Clark resigned Friday, saying he had consulted with the Alberta Party's board and agreed to "throw open" a leadership race to spark a membership drive.
"As the Alberta Party grows, we need to do something to really jump-start the party and make us viable, put us in a position to actually compete to win the 2019 election," Clark said at the time.
Clark became leader of the centrist party in 2013, and secured the party's the first seat with his 2015 election to represent the riding of Calgary-Elbow at the provincial legislature.
The party now has two members, after Calgary-Mackay-Nose Hill MLA Karen McPherson joined its caucus at the end of October. McPherson left the NDP earlier that month to sit as an Independent.
The second MLA gives the party more questions at the legislature and $136,000 in extra caucus funding.
The party has been picking up momentum in the last few months with these changes and following the recent creation of the United Conservative Party.
Clark's sudden resignation could have the opposite effect and slow that growth, Mount Royal University political scientist Duane Bratt said earlier Monday on Radio Active.
"This is going to show you that maybe they don't have their own act together and that you're going to have to pick and choose between the left and the right because the centre can't hold itself," he told CBC News.
"It can't get its act together."
'Bit of a risk'
But Susan Elliot, a former Progressive Conservative strategist and current Alberta Party volunteer, argues the volunteers will be motivated by the leadership race to run events, collect donations and sell memberships.
That's what's needed ahead of the next election, Elliot said Monday morning on on The Calgary Eyeopener.
"Listen, it's a bit of a risk. It's a bold move. I give Greg full credit for saying, at my personal expense, I'm going to do what I believe… I need to do to make this party move forward very quickly," she said.
​
---
With files from the Calgary Eyeopener, Radio Active. and Alberta@Noon