50 TV Conversation Starters for When Your Thanksgiving Dinner Gets Awkward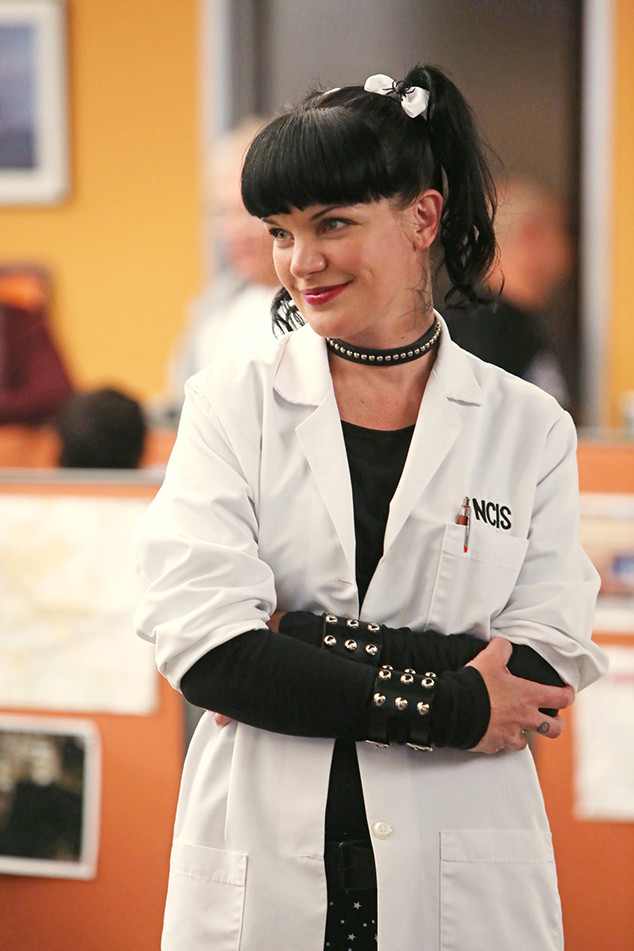 The Thanksgiving dinner table is a thing of legend.
It's so filled with good food and the potential for great joy, but it's also a place of pain. A place where your aunt might ask when you're getting married, or your uncle might have a lot of things to say about Hillary Clinton. It's a place for your doctor cousin to share their stories of saving countless lives, while your tales of freelancing from your couch are less impressive. Or perhaps your daughter has taken up a new diet and is displeased with the array of cream-filled mashed potatoes, or your brother broke everything trying to deep fry the turkey, or your best friend brought her new girlfriend who never shuts up about her "job" selling leggings on the internet.
Like we said, a place of pain. But we're here to help.
We have put together a list of 50 ways to start new, TV-related conversations that have nothing to do with you and your unused art history degree, or how single you are, or leggings. So scroll on down and take your pick!
How do you think Pauley Perrette will leave NCIS?
Do you think the royal family actually watches The Crown?
So how about that zombie dragon on Game of Thrones?
Is anyone else worried we're all going to die before Game of Thrones comes back in 2019?
What did you think of the "Lost Sister" episode of Stranger Things? Because I thought it was kinda bitchin'.
How do you think Scandal will end? Do you think Olivia will die and end up in a purgatory of making endless jam with Fitz in Vermont?
Do you think How to Get Away with Murder has really taught us anything about how to get away with murder?
Who do you think should play Alexis in the new Dynasty?
So is anyone still watching The Walking Dead? Why? But also what's up with old Rick? 
How 'bout that Big Bang Theory, though? How is it still so [insert appropriate adjective for dinners guests here] after 11 seasons?
Who do you think is going to win The Voice? Do you think Blake Shelton deserves to be both the winning Voice coach and People's Sexiest Man Alive?  
Why can't Stabler come back to Law & Order? What do you think he's up to in 2017?
Aren't we all pleasantly surprised at how good the Will & Grace revival is?
Boy did I miss Nene Leakes and her bloops on Real Housewives of Atlanta. Aren't you guys glad she's back?
Why aren't more people watching Crazy Ex-Girlfriend?!
What do we think American Horror Story season eight should be about?
Does SNL feel off to anyone else this season? The hosts have been great, but…
I'm going to be so mad if Big Little Lies is actually getting a season two and it's not an anthology!
Do you feel like the right dancing star won Dancing with the Stars?
*slam fists down on table* CHRISTINE BARANSKI!
If you had to pick one last Friends episode to watch before you die, which one would it be?
Does anyone else think those teens on Riverdale need to slow everything down a bit?  
What if no network ever actually comes up with the next Lost?
Do you think Mr. Robot is a fair warning in today's climate or just a bunch of fearmongering?
I love Mahershala Ali, but can we really trust a third season of True Detective?
What if by the time Atlanta comes back, we will have all forgotten we were waiting for Atlanta to come back?
What if late night shows run out of Jimmys and Jameses to host them?!
Which young is better: Young Sheldon or Young Pope?
Which Kevin is better: Kevin Can Wait or Kevin (Probably) Saves the World or Kevin from This Is Us?
Am I the only one who thinks too much about how vague and yet how strangely fitting the title of This Is Us is?
What do you think This Is Us will be about after we find out how Jack died?
Did anyone else totally forget to keep up with Survivor this season?
Can we all agree that the new season of Twin Peaks was not what we expected it to be?
Is it just me or is Kentaro's dead cat story one of the craziest things anyone has ever said on Project Runway?
Are we all going to have to give in to Apple's video streaming to watch that Jennifer Aniston and Reese Witherspoon show?
Who do they absolutely need to cast on Celebrity Big Brother?
If you had to eat Thanksgiving dinner with one TV family, who would it be?
Does everyone agree that the new Curb Your Enthusiasm is pretty, pretty, pretty…meh?
Do you think Seth MacFarlane is a wizard from the future?  
Don't you think Jordan Peele is going to create the best Twilight Zone reboot that could have ever possibly existed?
If you could only watch one TV show for the rest of your life what would it be?
How did The Good Doctor get to be the biggest new show of the season?
Isn't it kind of awesome that Sofia Vergara is the highest paid star on TV?
Could you imagine what would happen if SEAL Team and S.W.A.T. did a crossover? Like, could TV handle David Boreanaz and Shemar Moore on screen together?
Doesn't it feel like something's really been missing since Parks and Recreation ended?
Are there any movie stars who haven't done TV yet who should? Who's your dream TV star?
Are you going to watch the new American Idol?
Don't you think 25 million dollars is too much to pay Katy Perry to be a judge on American Idol?
Did anyone even ask for American Idol to come back?!
Why are there so many TV shows?!