Trump a 'stunningly effective president,' says Newt Gingrich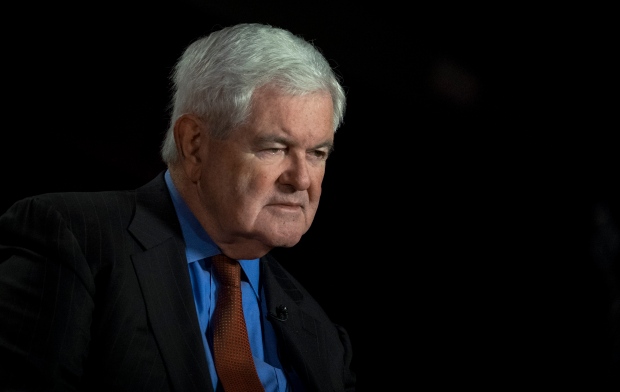 Newt Gingrich says he has no doubt that Donald Trump was the better choice for U.S. president.
Gingrich, a Trump confidant, and the U.S. House Speaker from 1995 to 1999 who sought the Republican presidential nomination in 2012, says Trump is "a stunningly effective president."
The CBC's Wendy Mesley interviewed Gingrich in Toronto, ahead of his appearance at a public debate at the University of Toronto.
"What he is doing to shake up Washington is what America needs," Gingrich tells Mesley.
Gingrich says he talks to Trump occasionally, advising him, but he mostly works with the president's staff.
Gingrich criticizes the "elite media's" coverage of the Trump administration, which is "dealing with reporters who are idiots," more interested in gossip than policy or substantial issues. The Washington press corps is turning "into a bunch of juveniles who run around gossiping with each other as though they were seventh graders at the cafeteria," Gingrich says.
He tells Mesley that Prime Minister Justin Trudeau has been "very clever" in dealings with Trump by communicating with him in a positive way.
Gingrich says if Trump wants to kill the North American Free Trade Agreement, he could easily get Congress to agree. He also says today's Congress would not pass NAFTA.
But Gingrich expects an agreement will be reached after the Mexican presidential election, scheduled for July 1, 2018.
The interview is part of the Oct. 12 edition of CBC-TV's The National.