Indigenous centre in 'dire' need of help following Windsor flooding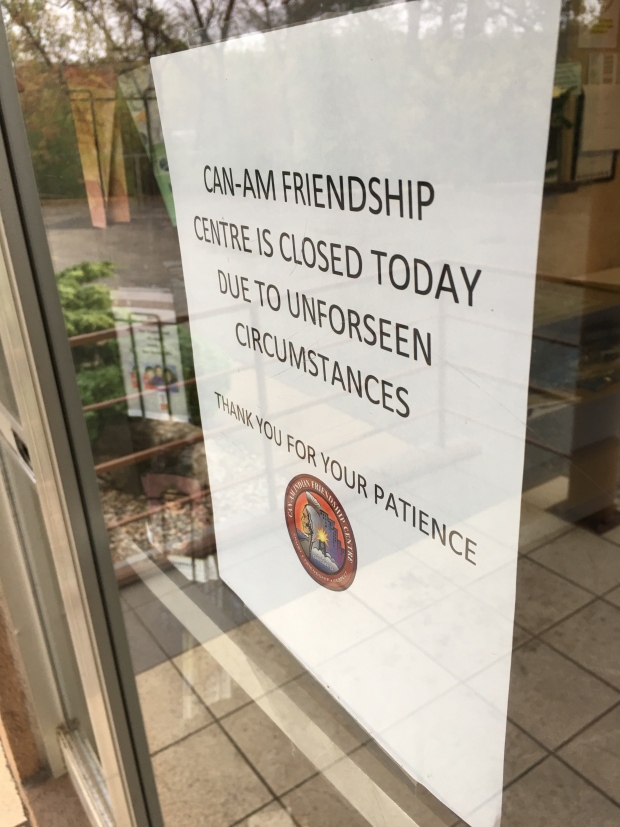 A centre that provides specialized programing for Indigenous people in Windsor-Essex is issuing a public plea for help after the late August flooding destroyed thousands of dollars in furniture and forced programming out of their building for weeks. 
The Can-Am Indian Friendship Centre has been working out of temporary accommodations while the building they rent out of on Howard Avenue is repaired but that space may not be available after the end of the month.
​​"This is a huge blow," said Executive Director Renae Hill. "It's a pretty big challenge." 
Hill also estimates that the centre is dealing with close to $50,000 in damage from a $20,000 cleaning bill, roughly $20,000 in flood damaged furniture and equipment as well as about $10,000 in equipment staff bought to work out of their temporary accommodations. 
"We didn't have a whole lot of money to begin with," said Hill, who said there was about 10 centimetres of sewage water flowing into the basement during the flood.
Hill said that the owner of the building is working on restoring the basement but she doesn't think they'll be able to get back into the building before the end of the year.
"We need a landing spot where we can be all together," said Hill. "Once we get a landing spot then we can work on rebuilding the equipment that we have that we need to provide services."
Public Plea
The centre is asking the public for help finding temporary accommodations that can house staff who operate addictions, mental health, homelessness and wellness programs that help Indigenous people in the region.
"There's a lot of people that depend on the programs that we provide," said Hill, who added the centre is doing all they can to meet the needs the community.
Hill explained CAIFC is looking for an 8,000 square foot accessible office and meeting space located on a bus route.
"That's what we need, in terms of where we can go and all be together, that's what would help us."
She added it's important for people to have a secure place they feel comfortable in. 
"When people would come to us it's the feeling that this is your centre, this is our centre, we can be here together and we can feel safe," she said, while thanking the Downtown Windsor Business Accelerator and Mason Educational Centre for opening their doors to 21 employees following the flood. 
The Aboriginal Children's Resource and Can-Am Urban Native Homes groups have helped with office space as well.
Donations Accepted
Hill said that the centre did have insurance but has been told the insurance company will not cover flood damage.
"At the end of the day I'm not here to fight with an insurance company," said Hill, who recognizes that people across the city are dealing with similar issues. 
She said the centre plans to take advantage of flood relief programs but knows that there could be a backlog of applications in the region. 
"We're just going to appeal to the public – if you can help us out, that would be great."
​