50 headstones vandalized at Edmonton's Mount Pleasant Cemetery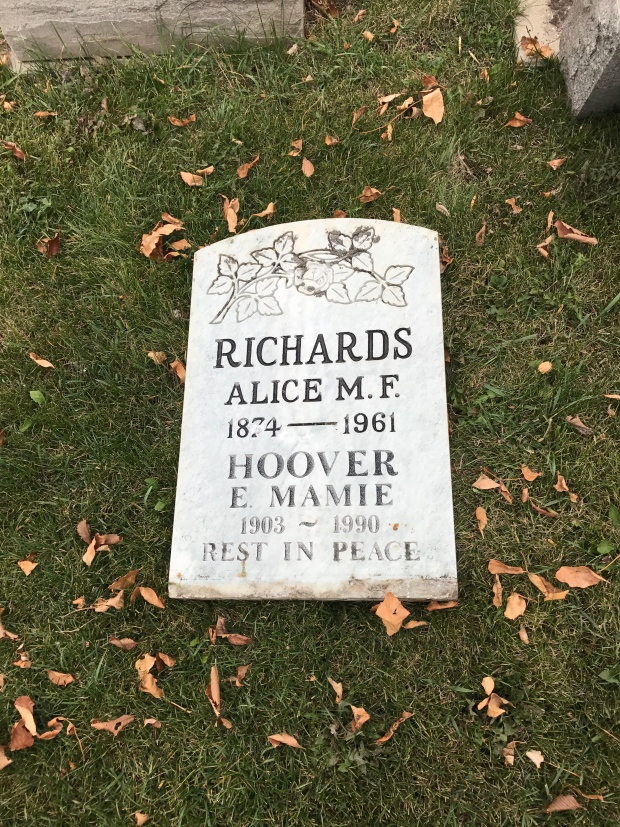 Rows of granite gravestones were ripped out of their foundations at a historic south Edmonton cemetery Monday night.
City officials said 50 toppled headstones were discovered at Mount Pleasant Cemetery Tuesday morning, along with broken vases and flowers strewn about the grounds.
A report was filed with the Edmonton Police Service shortly after the damage was found. Officers were taking photos of the scene Tuesday afternoon and asking local business owners for information about the case. 
The city is still measuring the extent of the damage, but estimates at least $20,000 will be required to make the repairs. 
Suzzette Mellado, a spokesperson for the City of Edmonton, said the cemetery has filed reports of vandalism in the past, but staff have not seen this much damage before.
"We've filed reports for a little vase here and there, but nothing of this magnitude," Mellado told CBC News. 
Mellado said cranes and other equipment will be on site this week to put the toppled tombstones back into place. 
Depending on the size and the weight of the stones, Mellado said families might be on the hook for some of the repair costs. 
At least one of the tombstones knocked over dates back to the 1870s.
The city's website says Mount Pleasant Cemetery is a "truly historical cemetery" containing the remains of "many prominent members of the community."