Netflix to commit $500M over five years on new Canadian content: sources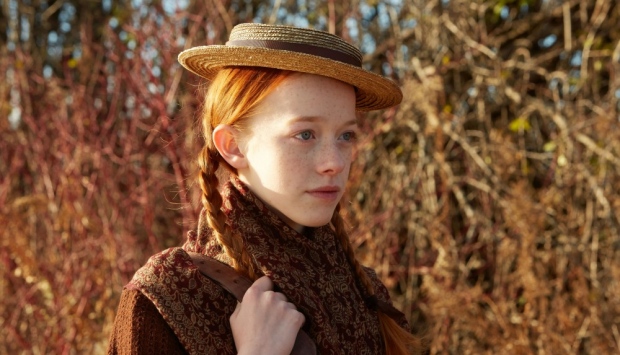 Internet streaming service Netflix will spend at least half a billion dollars over the next five years to fund original Canadian content, CBC News has learned. 
The funding will officially be announced tomorrow by Heritage Minister Mélanie Joly as part of a speech unveiling her vision for Canadian content and cultural industries in the digital world. It comes after months of public consultations, which were held last year.
The move could benefit both Netflix and the federal government, which has come under pressure to impose a tax on the service that could be used to fund Canadian programming.
Netflix has lobbied hard to avoid facing the kinds requirements that traditional broadcasters in Canada have had to face for years.
Canadian broadcasters, for example, have to fulfil a quota of Canadian content they put on the air. They are also required to spend a percentage of their revenues to fund "programs of national interest" through contributions to the Canada Media Fund (CMF) — a requirement that was decreased to 5 per cent in a CRTC decision this past May. 
Politically, the Trudeau government can now claim a victory for giving a leg up to Canadian content without imposing a new tax on Canadians or going to battle with members of the industry to convince them to pitch in new money.
Yet, there are several outstanding questions for Canada's cultural producers, who will undoubtedly be keen to hear the specifics of how this money will be spent.
It also raises questions about exactly how much new Canadian content this Netflix commitment will generate, beyond what the company would have produced anyway. 
CBC Television and Netflix are currently working together on a second season of Anne, based on the Anne of Green Gables novels. The CBC also collaborated with Netflix to produce the six-part miniseries Alias Grace, based on the Margaret Atwood novel of the same name. It was brought to the screen by Canadian filmmakers Sarah Polley and Mary Harron.
Outside the Canada Media Fund
The money would not be contributed to the CMF but would exist outside the fund. It's not yet clear who will get to use it to create programming with Netflix.
The CMF gets money from the Government of Canada and cable and satellite companies such as Bell Media, Cogeoco, Telus and Vidéotron. Producers looking for financing for their projects can apply to the fund for support. 
During the Heritage Department's public consultations, Netflix lobbied against being treated like a conventional broadcaster, with all the financial commitments that would entail. 
"We've been doing significant investments on our own, and will continue — and, honestly, [it] will only grow significantly over the next couple of years," Elizabeth Bradley, vice-president of content at Netflix, told The Canadian Press in 2016. "But regulation is not helping to encourage that for us."
No Netflix tax
The idea of a Netflix tax first emerged before the last federal election, when Stephen Harper warned that Canadians needed to vote Conservative or face a tax on the use of the streaming service.
It reared its head again in June, when the Commons heritage committee recommended a tax on streaming services, suggesting it could bring in hundreds of millions of dollars that could be given to the CMF to finance Canadian productions.
Prime Minister Justin Trudeau rejected the idea outright.
"We're not going to be raising taxes on the middle class through an internet broadband tax. That is not an idea we are taking on," he said at the time.
Collaborating with major players like Netflix is in line with comments the heritage minister has made previously.
"I think people are telling me that they want the government to adapt to how they consume information, how they search for content, and that they shouldn't be adapting to how government works," Joly told CBC Radio's Metro Morning in March.