Climate inaction threatens future of oilsands: Suncor CEO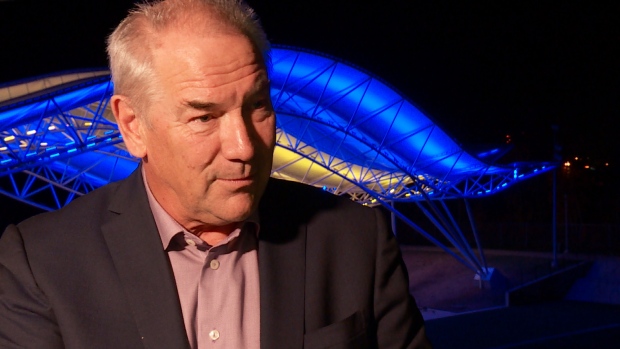 Suncor Energy says one of the biggest challenges facing the Alberta oilsands is responding to climate change.
Suncor president and CEO Steve Williams shared the comments during the company's 50th-anniversary celebration in Fort McMurray on Wednesday.
"We recognize the climate-change problem and I think we will solve that with new technologies," Williams said. "So we will earn the right to be here for the next 100 and 200 years."
Williams reiterated the comments in a video the company posted online the same day.
[embedded content]
Mark Little, president of Suncor's upstream organization, agreed that the company will reduce its carbon footprint with new technologies.
"It's about innovation, it's not about standing still," Little said. "We can always find things we think we need to do better."
Suncor's website says the company is using and improving its technology that removes carbon from bitumen and also carbon capture and storage technology. It's also using lower-carbon fuels like natural gas at its facilities and generating electricity from waste heat.
In 2016, Suncor pledged to reduce its greenhouse gas emissions 30 per cent by 2030.
Suncor opened its first facility in the oilsands on September 30th, 1967. 
Follow David Thurton, CBC's Fort McMurray correspondent, on Facebook, Twitter or contact him via email.