Record-breaking heat expected in Edmonton on Wednesday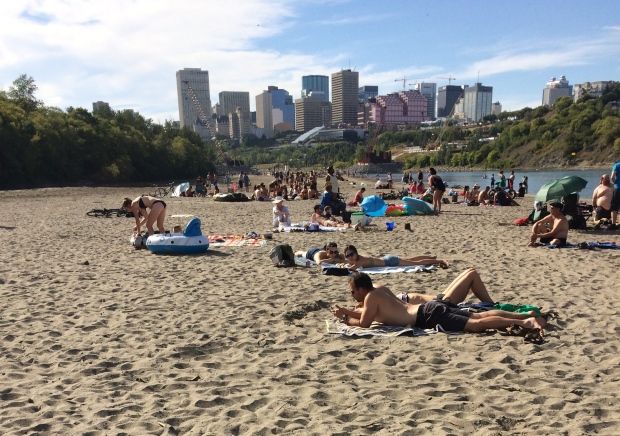 It appears Edmonton's shortest season won't go down without a fight.
The temperature in the capital region is expected to reach a record-breaking 33 C on Wednesday, according to Environment Canada.
If the forecast is right, the city will shatter a previous record set on the same date in 1998, when the temperature hit 29 C.
Edmonton hasn't seen temperatures above the 30-C mark since mid-July. The sunny weather is expected to stick around for the weekend, with temperatures forecast to hover in the mid-20s.
Wednesday's sweltering heat will be accompanied by sunny skies and a summer breeze.
The hot, sultry afternoon may be the perfect opportunity to lounge on Edmonton's new "accidental beach" or enjoy a cold beer on the patio.