New Rossdale promenade on hold due to Walterdale bridge delay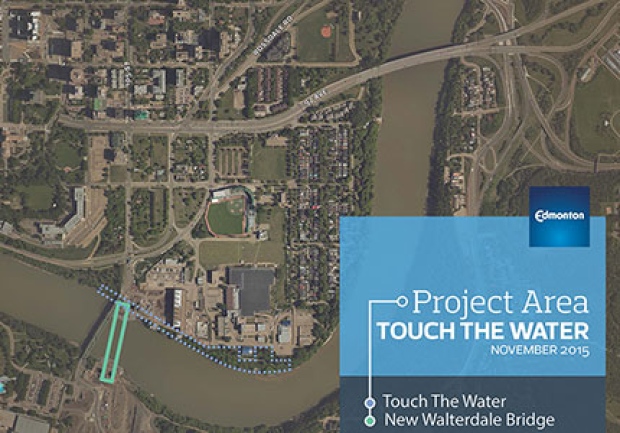 Construction of the city's Touch the Water promenade project is on hold.
A report from city administration going to the city's urban planning committee next week recommended delaying the project until at least 2019.
The promenade is a plan to create more places for people to gather in Rossdale, near the north end of the new Walterdale bridge, and could include plazas, walkways, and docks.
The delayed opening of the Walterdale Bridge is partly responsible for putting the project on hold, the report said.
Portions of the promenade site are being used for laydown and staging areas for the bridge, which is expected to open sometime in September 2017.
Another reason for the delay is the discovery of contaminated land in some of the area proposed for Touch the Water.
Since the timeline for provincial approval of its contamination management plan is uncertain, Touch the Water isn't able to proceed, the report says. 
Administration recommends removing the $9.8 million budgeted for the project in the current budget cycle.
A request for funding for Touch the Water would then be presented to city council as part of the 2019-2022 budget.