Karim Baratov, alleged Yahoo hacker, will bypass hearing and go to U.S. to fight charges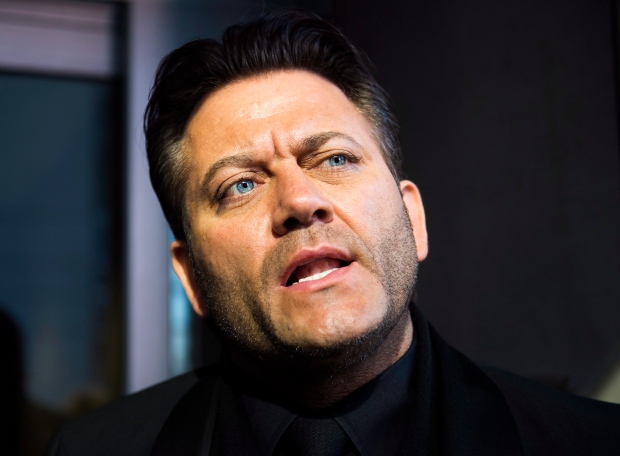 ​Karim Baratov, the 22-year-old charged in connection with an American probe into a Yahoo hacking operation, will forego an extradition hearing scheduled for this fall, electing to head straight to the U.S to face the charges, his lawyer told CBC News on Friday.
Baratov will either waive his right as a Canadian to an extradition hearing entirely, or he'll consent to being extradited. Either path eliminates the need for the hearing and speeds up his opportunity to address the charges, lawyer Amedeo DiCarlo said.
"He can't wait to change scenery," he said.
U.S. authorities allege Baratov, from suburban Ancaster, Ont., was a "hacker-for-hire" with Russian ties. But Canada would have to surrender Baratov to the U.S. for him to face charges there.
Baratov just wants to go deal with the charges in the U.S. as quickly as possible, DiCarlo said.
"Go there, finish it there, let's get some lawyers and let's move on with this," DiCarlo said. "Keeping him here, I think, is just going to waste more time."
Moving forward to the U.S.
Though both paths lead to dealing with the charges he faces directly with American authorities, DiCarlo wasn't sure Friday which one he'll choose. There are differences in what happens with each option.
He plans to detail his plan in front of a judge in Hamilton court next Friday, Aug. 18.
"Keeping him here, I think, is just going to waste more time." – Amedeo DiCarlo, lawyer for Karim Baratov
Waiving the extradition – essentially turning himself in to American authorities – could open Baratov to any additional charges the U.S. decides to bring, DiCarlo said.
Consenting to the extradition would still give Canada's justice minister up to 90 days to sign off on transferring Baratov to the U.S. But despite that potential delay, consenting would send Baratov to the U.S. under only the charges of the indictment that was already released in March.
DiCarlo said he is meeting this weekend in the U.S. with lawyers from Manhattan-based firm Murray, Mancilla and Fantone LLP to try to get closer to a decision on which route he will take.
The talks so far have not been about making deals for information or how Baratov will plead in exchange for better treatment, DiCarlo said.
But, he said, he's eager to get his client to the U.S. to start addressing the allegations head-on instead of the kind of proxy battle he's been in in bail hearings and preliminary extradition talks.
'He's not the person they described'
Baratov was arrested March 14 in Hamilton under the Extradition Act after U.S. authorities indicted him and three others for computer hacking, economic espionage and other crimes.
Baratov has been held without bail since his arrest after an Ontario Superior Court judge ruled in April that the 22-year-old man was too much of a flight risk to be released prior to an extradition hearing.
Yahoo said last September that information from at least 500 million user accounts had been stolen in a cyberattack two years earlier. Baratov is accused of hacking 80 Yahoo accounts and faces 20 years in prison in the U.S., if convicted.
The U.S. also charged two Russian intelligence officers and a fourth man.
Baratov's lawyers have said their client had no idea who he was dealing with, or exactly what he was doing. The FBI documents submitted to secure his arrest in Canada paint a false picture, DiCarlo said.
"He's not the person they described," he said. "What are they afraid of? This guy's going to go make 20 passports and become 20 people and then hack the world? No!
"It's not even close to that," DiCarlo said. "So it's so blown out of proportion and I think that's kind of where we are."