Josh Donaldson shifts to new position — shortstop — in bid to boost stumbling Toronto Blue Jays offence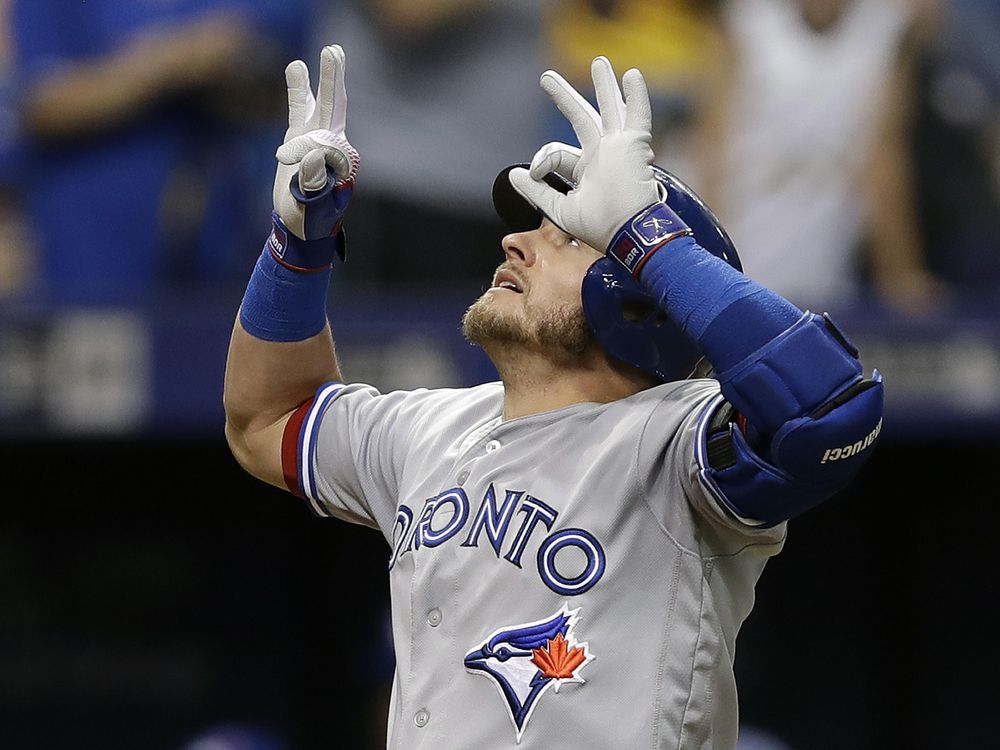 By Rob Longley
ST. PETERSBURG, Fla. — With his bat heating up and his mastery this season of Tampa Bay Rays starter Chris Archer, the talk surrounding Josh Donaldson would normally be about his work at the plate.
Instead, it's his position in the field.
For the second consecutive game, the former American League MVP was at shortstop as the Toronto Blue Jays opened a three-gamer against the Rays on Tuesday at Tropicana Field.
"We'll play him a little bit there, not all the time," Blue Jays manager John Gibbons said. "We figure we need some offence against Archer."
The move is as much about the rest of the lineup as it is about Donaldson, however, as Gibbons is in need of some offence from wherever he can get it. Shifting Donaldson makes room for Jose Bautista at third base and, on Tuesday, anyway, sent Nori Aoki to right field.
With a batting order that has been painfully weak at the bottom lately, it put the speedy Aoki hitting leadoff on Tuesday, followed by Donaldson, Justin Smoak and Bautista.
Considering that both Darwin Barney and Rob Refsnyder have been struggling at the plate, Gibbons hopes he has more lively bats in his lineup.
"If he didn't want to do it, he'd tell me and we wouldn't do it," Gibbons said, before joking that "good-hitting shortstops are harder to find than good-hitting third basemen.
"It gives us a chance to have a different outfield look and (Ezequiel Carrerra) and Aoki a little more playing time. That could be a good thing, too."
Donaldson, meanwhile, came into the series on fire against the Rays. In a four-game series played at the Rogers Centre last week, he went 8-for-13 with a double and four homers. Overall in 2017, he's batting .412 against Tampa Bay with six home runs.
As for his defensive duties, Donaldson is the first player to start his major-league career at catcher (2010 for Oakland) and start at shortstop since Ron Brand did so with the Expos in 1971.