Is Taylor Swift's "Look What You Made Me Do" Secretly a Theme Song for Arya Stark?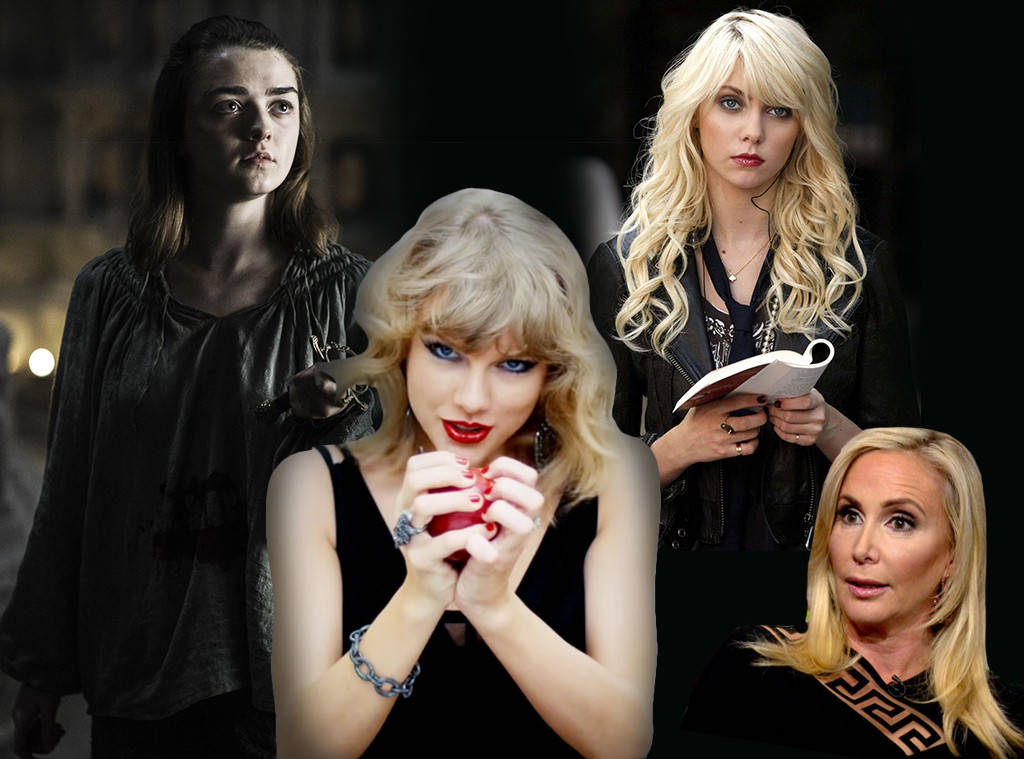 VEVO; HBO; The CW; Bravo / E! Illustration
Taylor Swift has a new single out and the internet has thoughts. Lots of thoughts. But you already knew that. (Unless you've been hiding under a rock for the last day or so. In which case, welcome back!)
While Twitter is busy with arguments over what "Look What You Made Me Do" is really about, who it's aimed at, whether or not it's intentionally using the beat of that one Peaches song from Mean Girls, and if the song's even any good, we're over here realizing that the lyrics about a woman pushed into doing things she didn't want to do after endless unfair treatment makes the perfect theme song for more than a few of our favorite women on TV. And we're not just talking about the ladies of TGIT, who were immediately linked to the new track thanks to a new promo ABC released minutes after the song dropped. 
Arya Stark
Between mentions of tilted stages, lists of names, rising from the dead, and kingdom keys, there's no character on TV who could rock "Look What You Made Me Do" as their personal theme song more than Game of Thrones' Arya Stark (played by Maisie Williams). A young girl hardened into a ruthless killer thanks to the political machinations of every cruel adult around her, the old Arya can't answer your raven. Why? Because she's dead! Like the Taylor in the song, Arya didn't choose this life, it chose her. And just look at all the killing that they made her do.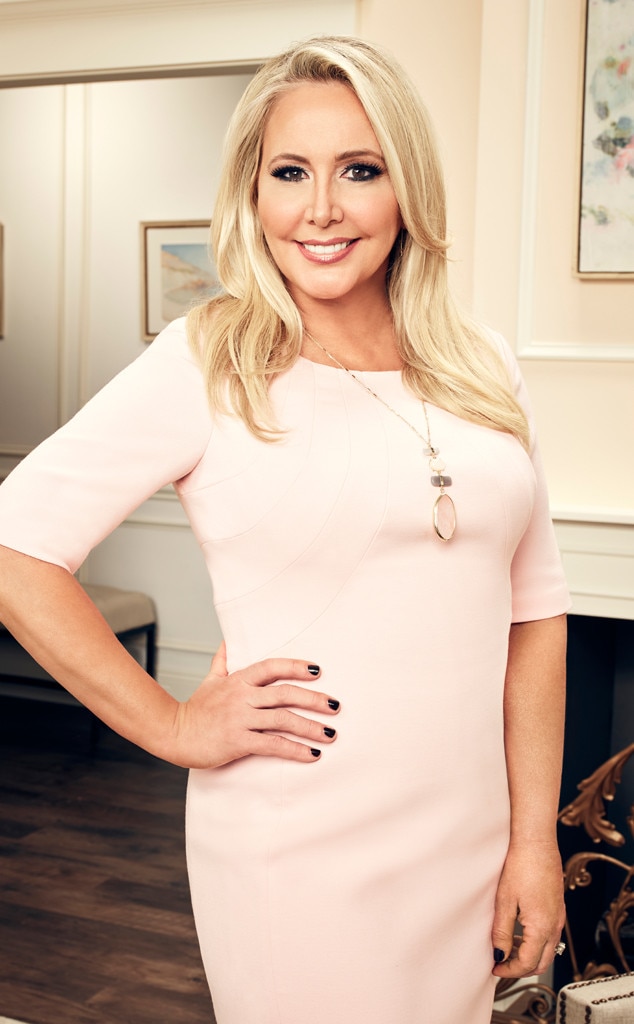 Bravo
Shannon Beador
On this season of The Real Housewives of Orange County, Shannon Beador's main storyline is her struggle to shed the extra pounds she's put on in the last year, which she blames on the stress frenemy Vicki Gunvalson has brought into her life by the allegations of spousal abuse she mentioned at last year's reunion. As she fights to stop using food and alcohol as a coping mechanism, she hasn't been shy about whose fault she thinks this all is. And her husband David isn't helping matters, shoveling chips down his throat at breakneck pace as she's preparing him a healthy dinner. We need an edit of that extended chewing moment from Monday's episode with "LWYMMD" as its soundtrack stat.
Jenny Humphrey
Who can forget when Jenny Humphrey (played by Taylor Momsen) went from the sweet little Blair Waldorf disciple we met in season one of Gossip Girl to the hellion with an unnecessary amount of eyeliner and an unstoppable desire to make everyone regret how they treated her? In fact, the song would've so easily worked as the soundtrack to any of Lil J's revenge scenes, Vulture writer Hunter Harris went ahead and edited it into that unforgettable time when she threw that guerrilla fashion show. As expected, it's perfect.
Who do you think Taylor's new song works best for? Sound off in the comments below!
Game of Thrones' season finale airs Sunday, Aug. 27 at 9 p.m. on HBO, while The Real Housewives of Orange County airs Mondays at 9 p.m. on Bravo.
(E! and Bravo are both part of the NBCUniversal family.)