Edmonton police investigating confrontation between Coun. Dave Loken, challenger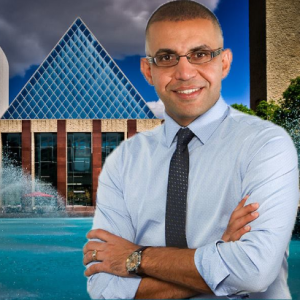 Edmonton police are investigating an alleged incident Saturday between Coun. Dave Loken and a challenger for his Ward 3 seat.
Police confirmed Tuesday they are looking into a complaint received Saturday "regarding an alleged assault between two males which occurred in the area of 115th Street and 153rd Avenue. The investigation is ongoing."
The investigation began after candidate Sarmad Rasheed filed a police report alleging Loken pointed his finger in Rasheed's face and began threatening him.
The police report filed by Rasheed alleges the incident happened at the SOS Safety Magazine Youth Day Edmonton event at Castle Downs Park on Saturday.
Rasheed declined comment Tuesday but his campaign manager, who was not at the weekend event, said the incident should not have happened.
'A dirty game'
"Politics is a dirty game and we all understand that," Lance Coulter said. "There's going to be jabs and barbs but physically confronting an individual in public like that is unbecoming of an adult, let alone a city official."
According to Rasheed's police report, the incident happened after Loken approached Rasheed's booth setup at the community event.
Rasheed says in the document that Loken "began coming closer … using his body to push me towards a table behind me. My 10-year-old son got scared and started crying."
Loken said in an emailed statement that he approached Rasheed at his booth "to advise him that he was in violation of Election Bylaw 2202, and specifically, the sign bylaw that prohibits signs and campaigning in a city-owned park on public property.
'He became very agitated'
"He became very agitated and told me that he did not have to take orders from me," Loken said.
"I agreed with him and said that was true but that he had to follow the rules. I was pointing my finger at him to make this
point and he told me to stop pointing and I did, but then Rasheed made a swiping motion at my finger but did not make contact."
Loken also said he "did not make any physical contact with [Rasheed], nor did I threaten him, at any time — either verbally or physically. I was at a safe distance away from him at all times so as to not invade his personal space. At this point one of the organizers asked me to walk away and I did."
Loken did not immediately respond to requests for an interview.
Edmonton voters will head to the polls on Monday, Oct. 16.