'A real sad loss': Family mourns stabbing death of young mother in northern Alberta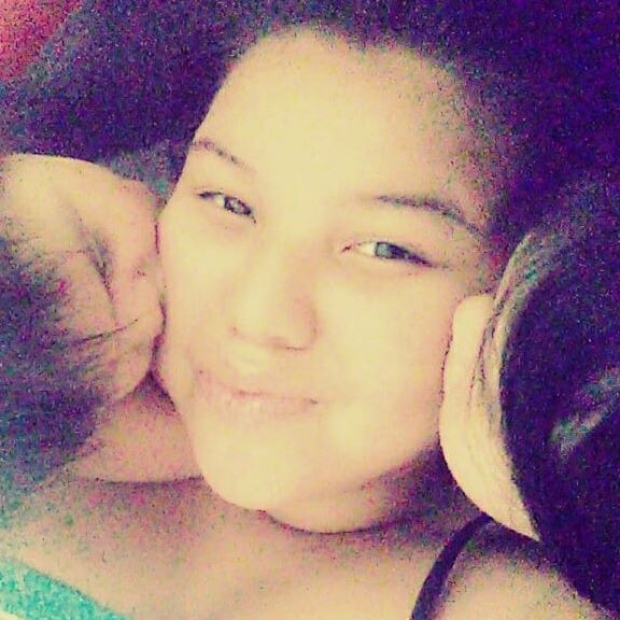 A 21-year-old mother who died early Monday on the Bigstone Cree Nation was allegedly stabbed to death at a party by her ex-boyfriend and father of her two little girls, her family says.
Joelle Cardinal, described by family as a happy young woman who loved her daughters, was found dead outside a home at around 2:20 a.m.
Police said Wednesday they have arrested Dwayne Beauregard.
Cardinal's family say Beauregard, 20, was the victim's ex-boyfriend and father of their two daughters, Arissa, 3, and Paris, 2.
Laureen Cardinal said her niece died within a few minutes of being stabbed. Her 16-year-old brother was with her at the time.
"I still can't believe this happened."
RCMP said Cardinal showed signs of having suffered an "intentional traumatic injury."
The attack was not random and the suspect and victim knew each other. The major crimes unit is investigating.
Police did not immediately respond to CBC's requests for comment on Wednesday.
'She loved her children'
Cardinal said her niece loved people and was close with her family. She was the only girl in her family, and had three brothers, aged 10, 13 and 16.
"Joelle, she was always a laughing person," Cardinal said. "No matter what circumstances she went through, she loved people. She loved to spend time with her kids and her family. She tried to take care of her siblings. She loved her children."
She had been with her boyfriend for around eight years, her aunt said. She described their relationship as "up and down."
"My niece used to say he was mean," she said. "They tried going back together recently, but it didn't work out."
Joelle Cardinal was born and raised in Wabasca but was planning to move to Peace River, her aunt said. She had come back to Wabasca after staying at a women's shelter in Peace River to get away from the community for a while, she said.
Cardinal said the family is having a hard time dealing with her loss.
Her body was taken to Edmonton before they had a chance to see her, she added. They're planning to have her funeral next Tuesday.
Her daughters, who are staying with their grandparents, are asking where their mother is, Cardinal said.
"That's my sister's only daughter," Cardinal said.
"My daughters are having a hard time, my other nieces are having a hard time coping with this. This is a real sad loss. It shouldn't have happened, we're all grieving. We don't know why this happened. We still wonder, you know?"
​Bigstone Cree First Nation is about 330 kilometres north of Edmonton.