James Cromwell Speaks Out After Jail Sentence: "Anyone With a Sense of Outrage Is Compelled to Resist"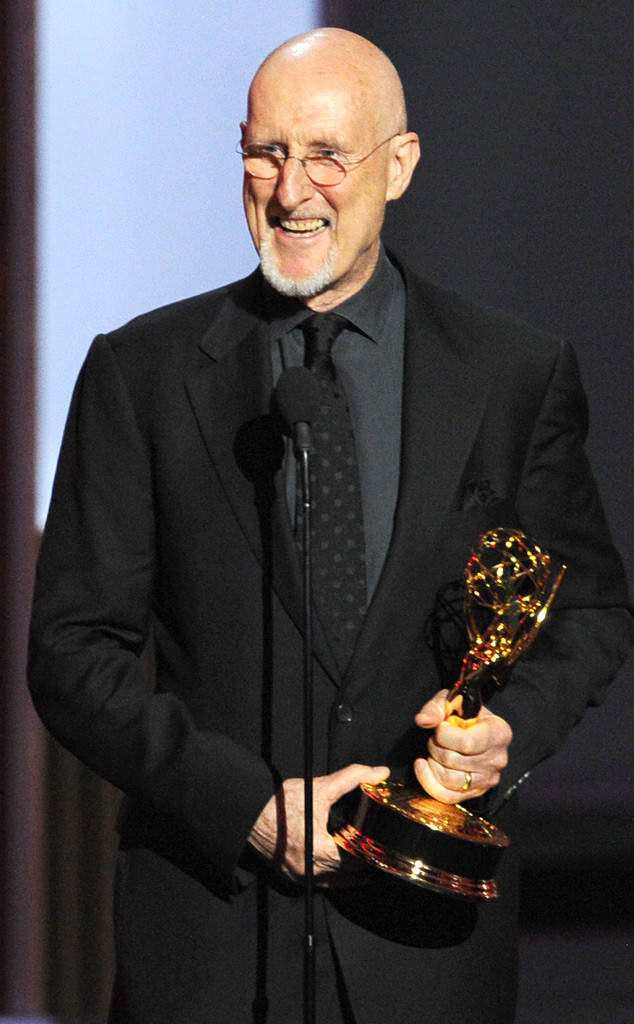 James Cromwell says "anyone with a sense of outrage is compelled to resist" after he was sentenced to a week in jail for refusing to pay a fine over a 2015 protest.
The Babe, Star Trek: First Contact and American Horror Story actor and environmental and animal activist was detained for taking part in a demonstration near a construction site of a power plant in upstate New York and blocking its entrance. The environmental rights group Protect Orange County said the plant uses controversial fracked natural gas and "creates unacceptable health and safety risks to the public."
According to the plant's website, the facility "will meet the stringent limits set by the New York Department of Environmental Conservation for VOC, NOx, SO2, PM and formaldehyde to protect human health and environment."
A judge found Cromwell and five other protesters guilty and fined each of them $250 plus a $125 surcharge in June. Three of the people, including the actor, refused to pay. On Thursday, they were sentenced to a week in county jail in July.
Kevin Winter/Getty Images
"A poisonous, misguided energy policy, driven by a rapacious, deceitful industry, and abetted by corrupt, self-serving political leadership is condemning all sentient life on this planet to a gruesome extinction," Cromwell said in a statement provided by Protect Orange County and obtained by E! News Saturday.
"To remain silent in the face of such a cataclysm is to be culpable and complicit. The extraction of fossil fuels has become, in this compromised environment, a crime against humanity," he continued. "Anyone with a sense of outrage is compelled to resist. Any law that facilitates and justifies such a crime by stifling dissent is unjust. History will vindicate our struggle and excoriate the perpetrators. That is, if there is a history."
Cromwell's sentence is set to begin on July 14. Cromwell's attorney told E! News that the actor stated after he was sentenced that "his conscience does not allow him to pay those who are corrupt and destroying the planet."
In 2013, Cromwell was detained at the University of Wisconsin-Madison for interrupting a Board of Regents meeting to help protest a school study that PETA had said involves "abusive experiments" of cats. The director of the college's Research Animal Resource Center called the allegations "baseless." Cromwell was later given a citation and no charges were filed against him.
 In 2001, Cromwell led a PETA protest on the roof of a Wendy's restaurant in Virginia.