Norman Lear, Isabelle Huppert Confirmed to Attend Ebertfest 2017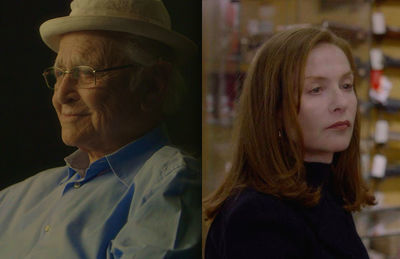 The 19th installment of Roger Ebert's Film Festival, a.k.a. Ebertfest, co-founded and hosted by Chaz Ebert, will be welcoming Oscar-nominees Norman Lear and Isabelle Huppert as special guests. Lear, the trailblazing television icon best known for creating "All in the Family," will join producer Brent Miller and directors Heidi Ewing and Rachel Grady for a screening of their acclaimed documentary, "Norman Lear: Just Another Version of You." Huppert, one of the most revered film actresses in world cinema, recently received her first Academy Award nomination for Paul Verhoeven's "Elle," which also will be among the twelve selections screened this year at Ebertfest. All guests will participate in Q&As following each of their respective screenings.
"This year's festival is dedicated to four principles that have proven to be more vital than ever: Empathy, Compassion, Kindness and Forgiveness," said Chaz Ebert. "It is these principles, particularly the first one, which Roger believed cinema could generate through the ingenuity of its craft. That is why I am also dedicating the festival to the Champaign County Alliance for the Promotion of Acceptance, Inclusion and Respect, a group dedicated to challenging preconceived notions about mental illness, addressing discrimination against people with developmental/intellectual disabilities, and assisting people with substance use disorders. By removing the stigmas associated with one's identity, this organization stands as an indelible force of empathy in society."
Ebertfest is held in collaboration with the College of Media at the University of Illinois, and will take place from Wednesday, April 19th, through Sunday, April 23rd, in Champaign, Illinois, at the Virginia Theatre. The full schedule of films will be announced in the coming weeks. Festival passes are available for $150, plus processing, and for the first time, festival-goers will receive a discount when they purchase a four-pack priced at $510 instead of $600, or 15 percent off. Additionally, a small number of U. of I. student passes will be made available priced at $100 each. Tickets for individual movies will be available April 1st. Admission is $15 for adults and $13 for students and seniors. All passes can be purchased through www.ebertfest.com, www.thevirginia.org or at the Virginia Theater box office, 203 W. Park Ave., Champaign, 217-356-9063.