Pickup stolen in west Edmonton with mentally disabled passenger inside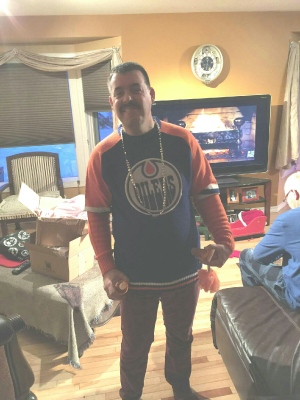 A 46-year-old man who functions at the level of a seven-year-old child was inside a pickup truck stolen Tuesday afternoon from Meadowlark Health and Shopping Centre, say Edmonton police.
Officers responded to a stolen vehicle call at about 2:30 p.m. near 159th Street and 87th Avenue, police said in a news release.
The truck, a 1977 maroon Chevrolet Silverado with Alberta licence plate BVS 8679 was left running with a passenger inside.
The truck was last seen travelling northbound in the area of 156th Street and 95th Avenue, police said.
The passenger, Cameron Lone, is described as six feet tall with a slim build. He has brown hair and is wearing an Edmonton Oilers hat, an Oilers jersey, blue jeans and grey shoes.
He may be wearing a grey jacket.
The suspect is described as a man in his 20s, five-feet-five inches tall with an average build. He was seen wearing a grey jacket and a ball cap. He has tattoos on his hands.