Kid Cudi Performs for the First Time Since Checking Into Rehab for "Suicidal Urges"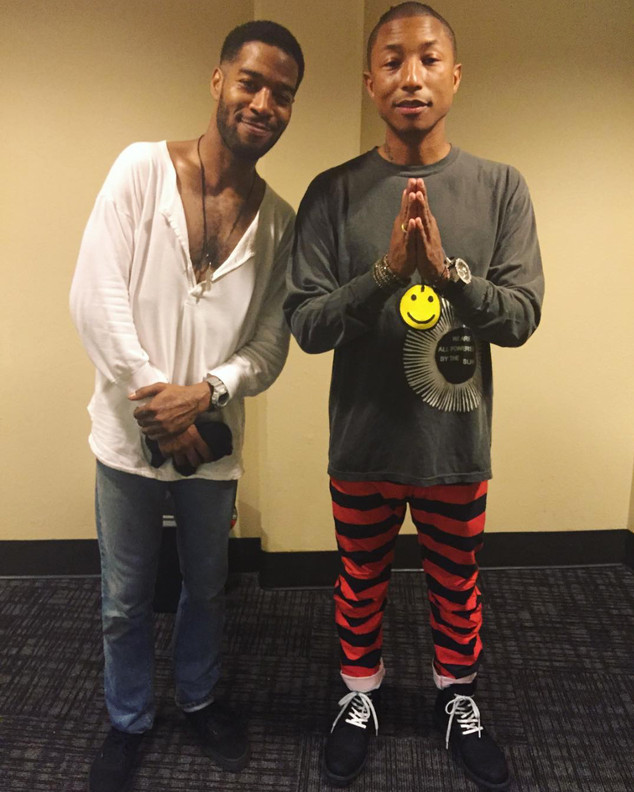 Welcome back, Kid Cudi.
Just over a month since he announced he was seeking treatment for "depression and suicidal urges," the hip hop artist returned to the stage Saturday evening at ComplexCon in Long Beach, Calif. Saturday evening. 
Cudi performed fan-favorites like "Pursuit of Happiness" and "Up, Up and Away," and even surprised concertgoers with appearances from Pharrell and Travis Scott, who joined the rapper on brand new tracks "Surfin'" and "Through the Late Night," respectively.
Pharrell shared a photo of the musically talented duo on Instagram, and Kid Cudi was all smiles for the moment. 
In early October, the Cleveland native made the shocking announcement to fans on his Facebook page, writing, "It's been difficult for me to find the words to what I'm about to share with you because I feel ashamed. Ashamed to be a leader and hero to so many while admitting I've been living a lie. It took me a while to get to this place of commitment, but it is something I have to do for myself, my family, my best friend/daughter and all of you, my fans. Yesterday I checked myself into rehab for depression and suicidal urges."
He continued, "I am not at peace. I haven't been since you've known me. If I didn't come here, I would've done something to myself. I simply am a damaged human swimming in a pool of emotions everyday of my life. Theres a ragin violent storm inside of my heart at all times. Idk what peace feels like. Idk how to relax. My anxiety and depression have ruled my life for as long as I can remember and I never leave the house because of it.
Since then, the musician has found himself in the center of an ongoing feud with Drake. 
Following a contentious back-and-forth over Cudi's accusations that Kanye Westand Drizzy use ghost writers for their rhymes, Drake made another jab at Cudi in his new song, "Two Birds, One Stone," that many pegged as insensitive given the artist's then-ongoing stint in rehab. 
Cudi responded to Drake, taking to Twitter shortly after: "@Drake Say it to face, p—y. You think it's a game. I wanna see you say it to my face. I'll be out soon. Promise."