Milos Raonic suffers shock defeat at U.S. Open, falling to U.S.'s Ryan Harrison in second round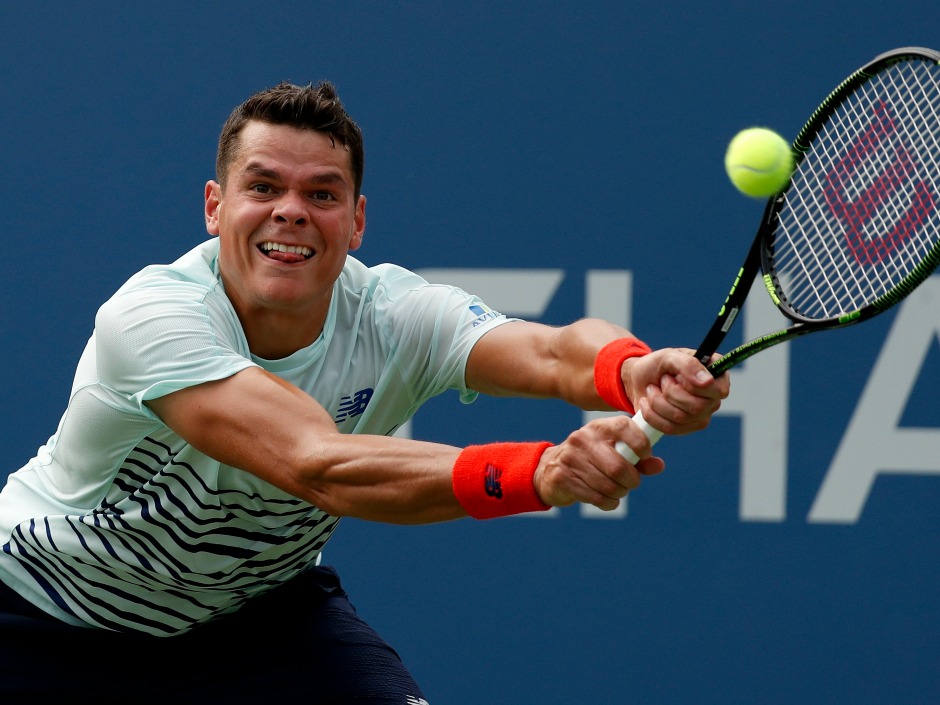 NEW YORK — This was not the ending Canadian tennis fans were expecting.
Milos Raonic is heading home after only two rounds of the U.S. Open, dropping a 6-7 (4), 7-5, 7-5, 6-1 decision to American Ryan Harrison.
Raonic is ranked No. 6 in the world and was seeded fifth here, while the unseeded Harrison is ranked No. 120.
Talk about an upset.
But this isn't the first time Raonic has lost to Harrison. They had met twice before and split those matches. Harrison beat Raonic 7-6 (1), 4-6, 6-4 five years ago in Indian Wells, while Raonic won 7-6 (4), 6-2 four years ago in San Jose.
Raonic made history at Wimbledon last month by becoming the first Canadian man ever to advance to a Grand Slam final, before losing to Andy Murray. Raonic — and Canadian tennis fans — were hoping he could take the next step big step here at the U.S. Open.
Now, it's wait till next year.
Raonic was tested immediately by Harrison, who took the Canadian to a tiebreaker in the first set. But Raonic settled down and won the tiebreaker quite easily, 7-4.
Raonic fell behind 5-2 in the second set before fighting back to tie it 5-5, but lost the next two games. His problems really started in the third set, when Raonic called for a medical timeout to have a trainer work on his left wrist.
A trainer came out again later in the set, this time to work on Raonic's left leg, which seemed to be cramping. The Canadian was noticeably limping in the fourth set, which turned out to be his final one at this year's U.S. Open. It was no contest as he went down 6-1.
That's something nobody was expecting.
British Columbia's Vasek Pospisil was also eliminated Wednesday, after a 7-6 (3), 6-4, 6-4 loss in the second round to 23rd-seed Kevin Anderson of South Africa.
Pospisil started the match with a break in the first game, but Anderson recovered with a break in the next game and won a back-and-forth first set in a tiebreaker.
Anderson then won the next two sets comfortably to advance to the third round.
Pospisil struggled in singles play at Grand Slam events this year, with his only victory at a major coming Monday, when he defeated Jozef Kovalik 6-1, 6-3, 6-3 in the first round.
With files from The Canadian Press