Traditional powwow coming to K-Days in first for summer fair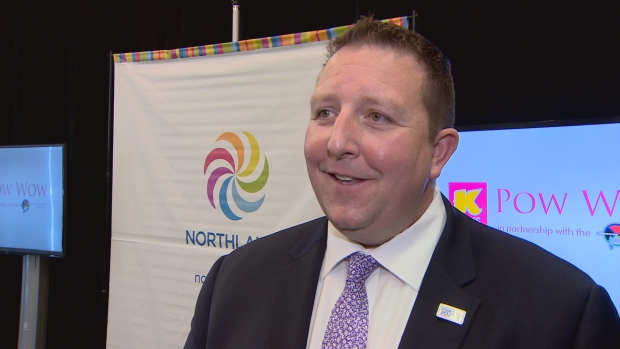 The colour, dancing and drums of a traditional powwow will be celebrated at K-Days for the first time this summer.
The annual summer fair will include a powwow running every day from July 22-31.
It will feature a grand entry with a different theme each day.
[embedded content]
"Edmonton is home to Canada's second largest urban aboriginal population and events of this caliber honour our people," said Treaty 6 Grand Chief Tony Alexis.
Alexis said he sees the powwow as a celebration that can provide reconciliation between Indigenous and non-Indigenous people.
"This is good bridge building," said Alexis. "If we think 100 years from now, where do we want our communities to be?"
Alexis expects Indigenous people from around Alberta and across the country to be in Edmonton for the powwow.
Northlands president and CEO Tim Reid said the powwow will be a chance to celebrate K-Days in a different way.
"I would actually say this is about culture and community more than anything else, and through that, hopefully, we can work towards reconciliation," said Reid.
He said a traditional powwow could be a big draw for the fair, which attracts close to one million visitors every year.
He said Northlands hopes the powwow will be a part of K-Days for many years to come.