Inside Amber Heard's ''Emotional'' Weekend: ''She Isn't the Bad Guy Here''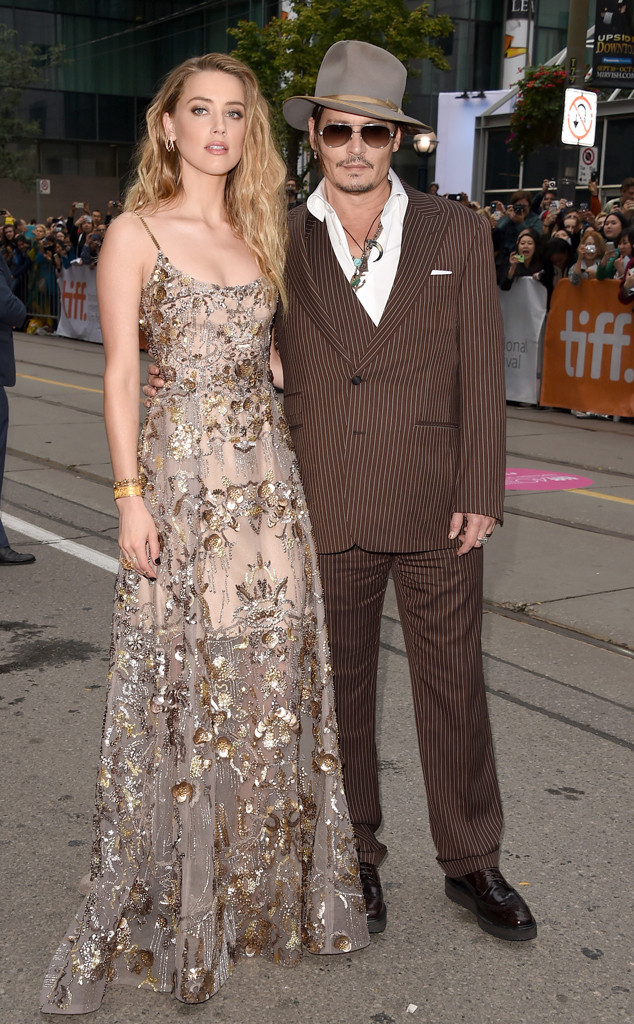 Jason Merritt/Getty Images
Amber Heard may have been seen smiling and laughing with pals over the weekend, but an insider close to the actress insists that this is a "very emotional" time for the Magic Mike actress.
"These last few days have been hard. She isn't the bad guy here," a source close to Heard tells E! News.
"Over the weekend Amber spent time with close friends, family and layers…Those photos where she was seen laughing, she's allowed to laugh and smile. It doesn't mean she's happy or alright."
Our insider echoes Amber's written declaration in last week's domestic violence restraining order request, which was subsequently granted, claiming Amber felt that Johnny Depp has "been on a downward spiral for a few months now" and has "battled with substance abuse for quite some time."
And while the source explains that there was a period of time when the Alice Through the Looking Glass actor was sober, and "that their relationship was great" during that time, Amber alleges in her court documents that she has "endued excessive emotional, verbal and physically abuse from Johnny."
Her declaration added, "Johnny has a long-held and widely-acknowledged public and private history of drug and alcohol abuse. He has a short fuse. He is often paranoid and his temper is exceptionally scary for me as it has proven many times to be physically dangerous and/or life-threating to me."
Meanwhile, our source claims "Amber had been wanting to leave because she just couldn't take what he's been putting her through. He'd been sober, then back on drugs. Too many ups and downs…There was still love in the relationship but he was not trying to get help in the way that was needed for him to be the man she fell in love with, the man she married."
And though Amber is currently stateside, Johnny is overseas in Europe on tour with his band, The Hollywood Vampires.
"Him going on tour was something she knew would not help his road to recovery," the insider close to Amber added. "She said many times that she didn't want him to go. She knew it would come between their relationship and him trying to get sober."
Johnny released a statement late last week shortly before the domestic abuse allegations:
"Given the brevity of this marriage and the most recent and tragic loss of his mother, Johnny will not respond to any of the salacious false stories, gossip, misinformation and lies about his personal life. Hopefully the dissolution of this short marriage will be resolved quickly."
For more information on domestic abuse or to get help for yourself or someone you love, visit the website for The National Domestic Violence Hotline or call 1-800-799-7233.