My Favorite Roger: Collin Souter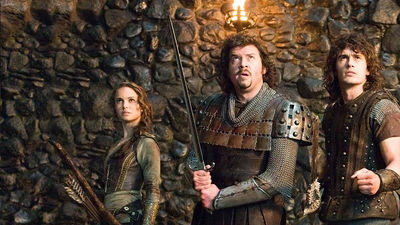 Roger's review of "Your Highness."
Why did I pick this review?
I remember when "Your Highness" came out and feeling my heart sink more and more into total despair with every passing minute. Here was David Gordon Green, my favorite director (at the time), following up his highly successful mainstream studio outing "Pineapple Express" with a soulless, painfully unfunny and obnoxious comedy that was clearly the product of two college buddies (Green and writer/star Danny McBride) amusing themselves and no one else.
Roger crystallized my thoughts beautifully. I re-read his review many times just so I knew I wasn't alone. Roger was as big an admirer of Green's work as I was and we both felt somewhat betrayed by this film. I wish Roger could have seen Green's redemption with "Prince Avalanche" and especially "Joe". I'm sure he would have approved.
Source:: http://www.rogerebert.com/chazs-blog/my-favorite-roger-collin-souter