Fort MacMurray Police Search for Wanted Suspects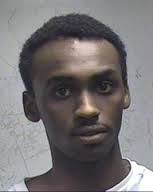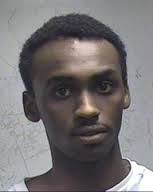 Fort MacMurray police are searching for two wanted suspects, and law enforcement is seeking help from the public to catch the men. Both men are wanted because they breached their judicial conditions. 24 year old Liban Mohamed and 21 year old Osman Mohamed were under judicial conditions that were related to firearms charges and drug charges and these conditions were breached according to police, leading to warrants for the arrest of both men. Both of the men named are believed to be connected to the Edmonton area, so they could be in either Edmonton or Fort MacMurray at the current time. Cst. Ashley Quallie confirmed the ties that the men have to Edmonton. One of the arrest warrants was issued on August 6, 2015 and another warrant was issued on August 21, 2015.
Fort MacMurray police are asking the public to keep an eye out for the two wanted suspects, and for the public to contact the police if the suspects are located. If you see either of the men do not try to apprehend them, previous drug and firearm charges show that either man could be armed and desperate. Do not approach the suspects if you see them. Instead call the Wood Buffalo RCMP at this number 780 788 4040 and report when and where you saw the suspect so that police can follow up. The two men may still be together or they may have parted company and be on their own, so the public should be on the lookout for either suspect individually as well as the two together.