Muslim woman claims discrimination after being refused unopened pop can 'weapon'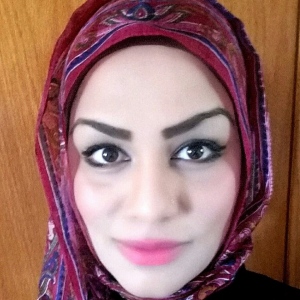 A Muslim chaplain said she was the subject of discrimination after a United Airlines flight attendant refused to give her an unopened can of pop because it could be used "as a weapon."
During a flight from Chicago to Washington on Friday, Tahera Ahmad, director of interfaith engagement and chaplain at Northwestern University, asked for a can of pop. When a flight attendant gave her an opened can, she asked for an unopened one instead due to hygiene reasons.
Tahera Ahmad is a chaplain at Northwestern University and a social justice advocate. (Tahera Ahmad/Facebook)
The flight attendant refused to do so, but gave a man sitting next to her an unopened can of beer, Ahmad said.
The flight attendant explained that they are "unauthorized to give unopened cans to people because they may use it as a weapon on the plane," Ahmad recalled.
When confronted about the perceived discrimination, Ahmad said the flight attendant looked at the beer, "quickly grabbed it and opened it and said, 'It's so you don't use it as a weapon.'"
Ahmad documented the exchange in a Facebook post Friday, which has since been shared more than 7,000 times.
But the incident that left her "in tears of humiliation" didn't stop there.
Bystander inaction
When Ahmad asked her fellow passengers if they witnessed the incident, according to the Facebook post, a man yelled, "You Moslem, you need to shut the f–k up."
Ahmad said she "felt the hate in his voice and his raging eyes."
"I can't help but cry on this plane because I thought people would defend me and say something," she wrote in the post.
Ahmad told the Chicago Sun-Times that the flight attendant, as well as the pilot, later apologized.
"The flight attendant also acknowledged that the man who yelled at me was wrong for doing so and apologized that her behavior led to that," Ahmad told the Sun-Times. "She acknowledged it was unethical and said he never should have said anything."
The flight was run by Shuttle America, a regional airline based in Indianapolis, Ind., that operates under United and other airline partners.
United told the Sun-Times that it is discussing the incident with Shuttle America. 
Republic Airways Holdings, which owns Shuttle America, did not immediately respond to CBC News's request for comments Sunday afternoon. 
In a statement issued on Saturday, United Airlines called the incident "a misunderstanding," adding that the flight attendant tried several times to accommodate Ahmad's request.
The flight crew also met with Ahmad after the flight to provide assistance and further discuss the matter, the airline said.
"Additionally, we spoke with Ms. Ahmad this afternoon to get a better understanding of what occurred and to apologize for not delivering the service our customers expect when traveling with us," the statement read.​
Social media users launch boycott​
That response was disappointing for Ahmad, however, who said the airline dismissed her narrative and "trivialized it to a can of soda."
Ironically, Ahmad said she was on her way to a social justice event to promote peace between Israelis and Palestinians.​
"It is truly disheartening when the discrimination of Americans as myself who are working hard everyday to promote dialogue and understanding is disregarded and trivialized," she wrote in another Facebook post Sunday.​
Ahmad is an active advocate for social justice and has been honoured at the White House as a leading Muslim woman in the U.S., according to her university.
She has also worked with the U.S. State Department on international workshops to promote cultural awareness of Muslims and religious diversity.
​Ahmad's supporters on social media also launched a hashtag campaign #UnitedForTahera to voice their outrage. Some even vowed to boycott the airline. As of Sunday afternoon, the hashtag has been used close to 20,000 times. 
.@united Bigotry is inexcusable #unitedfortahera pic.twitter.com/spcoBegrzH
— @mpac_national
I fly 3 times a week. No more until @united stands against hatred and bigotry! #unitedfortahera
— @ImamSuhaibWebb
@united All my employees travel using ur airline. But I wil now no longer allow them too. U have lost 18 customers today #unitedfortahera
— @climbingover
Source:: http://www.cbc.ca/news/trending/united-airlines-denies-tahera-ahmad-pop-can-because-it-could-be-a-weapon-1.3094686?cmp=rss