Chaz Ebert and Shatterglass Films to Make Emmett Till Movie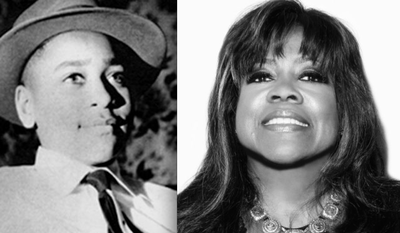 Among the many projects announced at the Cannes Film Festival this year is one involving RogerEbert.com publisher Chaz Ebert. She announced that Shatterglass Films, the video production company and film production studio located in Champaign-Urbana, will adapt the Emmett Till book, Death Of Innocence: The Story Of The Hate Crime That Changed America, into a feature film. The book chronicles the life of the murdered Chicago teenager and was co-written by Till's mother, Mamie Till-Mobley, and journalist Christopher Benson. It was nominated for the 2004 Pulitzer Prize.
This year marks the 60th anniversary of Till's death at the age of 14. He was visiting relatives in the Mississippi Delta when he was kidnapped, brutally tortured and killed after supposedly whistling at a white woman. With his mother insisting that newspapers carry the horrific image of her son, who was beaten, mutilated, burned and hanged, the 1955 murder became the focus of international press coverage in a pivotal historical moment preceding civil rights movement. His story has been the subject of several documentaries including the 2003 PBS American Experience program, "The Murder Of Emmett Till," and Keith Beauchamp's 2005 film, "The Untold Story Of Emmett Louis Till," which won the Freedom of Expression Award from the National Board of Review.
"The full Emmett Till story needs to be told now and told well as a narrative for our times, given all that is happening on American streets today, and Shatterglass Films are the people to tell it," said Ebert, wife of the late, iconic film critic Roger Ebert, and president of The Ebert Company.
Luke Boyce, Brett Hays and Jen Shelby are producing for Shatterglass, and Benson also is producing. Ebert and Nate Kohn are executive producing. Principal photography is set to wrap next year after filming in Chicago, the Mississippi Delta and Central Illinois. Shatterglass and Ebert also are working on the documentary, "Ebertfest," about the film festival founded by Roger in 1997. The studio has also made moving trailers that precede each screening at recent festivals, including the latest installment this past April.
"Ebertfest" Trailer from Shatterglass Studios on Vimeo.
Source:: http://www.rogerebert.com/cannes/chaz-ebert-and-shatterglass-films-to-make-emmett-till-movie