With deadline looming, conference examines future of foreign workers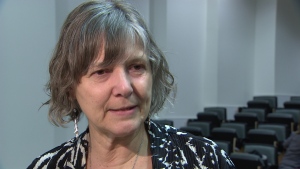 With a little over a week left until a deadline that could see a mass exodus of Canada's temporary foreign workers, experts gathered in Edmonton to plight of those facing deportation.
In April 2011, the federal government introduced the so-called "four in, four out" rule, which limited the time that some migrant workers in low-skill jobs could work in Canada to four years. Workers would be unable to apply for a new work permit in Canada for an additional four years, unless they first became a permanent resident or stayed in the country as a student.
Now, as that four-year deadline approaches, workers are scrambling to find a way to stay. Saturday, foreign workers, labour experts and others gathered at the University of Alberta for a conference on the effects of the program. The conference, Migration and the Global Trade of People, examines the issues of income equality and worker rights.
The issues are real for foreign workers like Dohn Mojica, who is trying to find a way to stay in Alberta.
Yessy Byl says for many temporary workers, Canada is home — she said the deadline is putting stress not only on them, but on their communities and families (CBC)
Mojica came to Canada from the Philippines seven years ago. He currently works as a supervisor in a retail store in Edmonton.
Mojica said after all this time, he considers himself a Canadian and that he is scared of the thought of having to leave the country.
"We built how we live in Canada, we already started our lives here. … I don't know what to do."
Mojica, like many others, has applied to become a permanent resident in order to stay in the country past April 1. The number of applications have caused a massive backlog in the system, and led the federal government to offer a one-year reprieve to some workers in Alberta who are applying to stay in Canada permanently.
Mojica is hopeful that he will get his application completed and approved before he is forced to return to the Philippines.
"That's one of my dreams," he said.
'Appalling' treatment, advocate says
Yessy Byl, who works with the Alberta Civil Liberties Centre and was one of the conference's panelists, said the government is ignoring the huge impact that foreign workers have had on the country economically. It would be unfair, she said, to now force them to leave the country.
"It's appalling that we have not recognized that people have moved here, contributed here," Byl argued.
She said for many temporary workers in Canada, there is simply no path to becoming a permanent resident. Since many work in what are classified as low-skill jobs, they can spend years in Canada without having a reasonable chance of becoming a resident, because the current system heavily favours immigrants with specialized skills and education.
Byl said the new rules will have a devastating impact, not only on the workers themselves, but to their community as a whole.
"They have families here. Their communities are not here in Canada," she said.
"Home is here now."
Source:: http://www.cbc.ca/news/canada/edmonton/temporary-foreign-worker-program-s-issues-discussed-at-conference-1.3004596?cmp=rss