Why Katy Perry Is Keeping Her Hair Black: She's in Mourning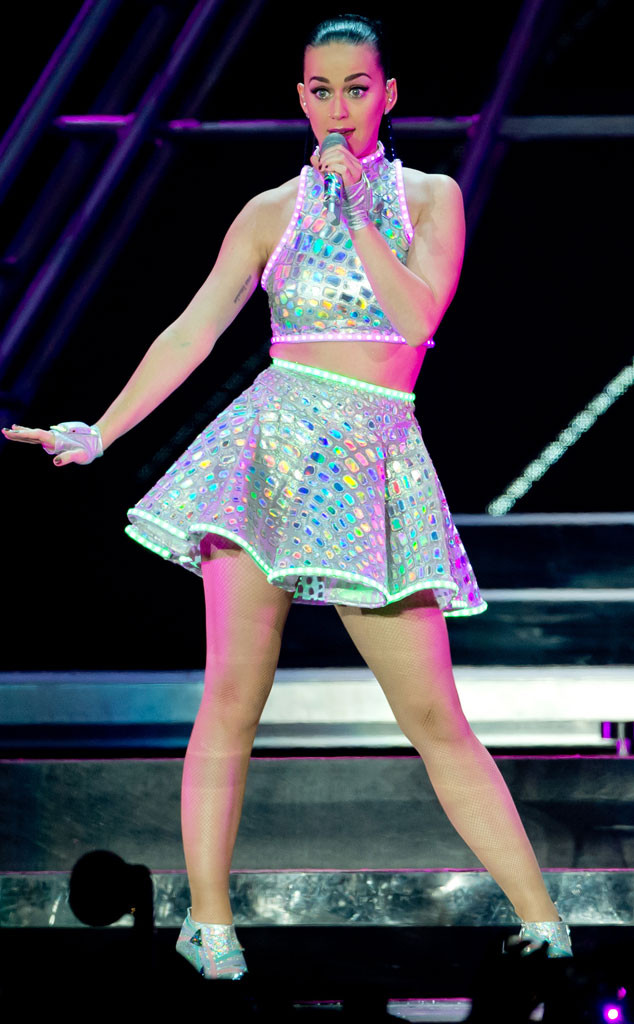 Katy Perry won't be changing her hair color anytime soon.
She's keeping her raven locks just the way they are—at least for now.
"It's black [because] I'm in mourning because this tour is almost finished," the "Firework" singer told me tonight at the premiere of her new concert movie Katy Perry: Prismatic World Tour (premiering March 28 at 8 p.m. on Epix) at the Theatre at Ace Hotel in downtown L.A.
She's also a bit too tired to think about another hue change. "I think it's time for me to have a nap, a little sleeping beauty for a second," said Perry, whose various hair colors have included pink, blue, green, purple and blonde.
Perry insisted she wasn't too nervous about watching the concert film on a big screen with an audience.
NEWS: Katy Perry explains her "Mom" necklace
SVEN HOPPE/DPA /LANDOV
"I was in the editing bay for quite a long time in different spots around the world because I wanted to make sure I wasn't nervous and proud of the presentation of this tour because this tour has been kicking my butt all over the world for almost a year," she said.
As much as her butt was kicked, she's walked away injury-free.
"I've never gotten hurt," Perry said. "I would say I barely fell once but it's very hard to find on the Internet and it just never made the news…Thankfully everything has been really protected and we pray right before for that protection. And we are really well rehearsed. We rehearsed for this for like three months. We kind of carved it out for six months but actual physical rehearsal was a good three months."
Prismatic wraps up in Bangkok on May 14. It looks like Ms. Perry will have the summer off before hitting the road again in September.
PHOTOS: Katy Perry's concert costumes
RELATED VIDEOS:
Source:: http://ca.eonline.com/news/640197/why-katy-perry-is-keeping-her-hair-black-she-s-in-mourning?cmpid=rss-000000-rssfeed-365-topstories&utm_source=eonline&utm_medium=rssfeeds&utm_campaign=rss_topstories