Vancouver's Pospisil advances at Miami Open with win over del Potro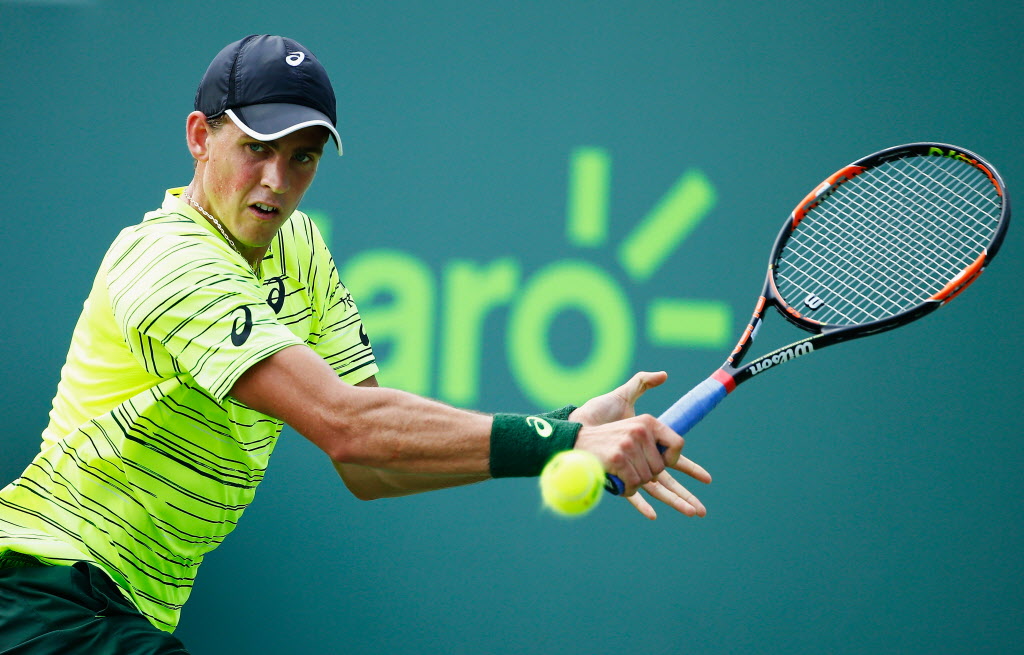 Vasek Pospisil of Vancouver returns the ball to Juan Martin Del Potro of Argentina during Day 4 of the Miami Open at Crandon Park Tennis Center on March 26, 2015 in Key Biscayne, Fla. (Photo by Al Bello/Getty Images)
MIAMI — Vancouver's Vasek Pospisil defeated Argentina's Juan Martin del Potro 6-4, 7-6 (7) on Thursday afternoon at the Miami Open.
It took Pospisil nearly two hours to earn his first win at the Miami event.
Pospisil claimed a key break with del Potro serving for the second set at 5-4. He again escaped trouble by saving two set points in the tie-break before closing out the match.
Del Potro, ranked No. 616 in the ATP Rankings, played just four tournaments in 2014 before undergoing surgery on his left wrist last March.
The 24-year-old Pospisil will meet No. 9 seed Grigor Dimitrov in the second round.
Source:: http://www.canada.com/sports/tennis/Vancouver+Pospisil+advances+Miami+Open+with+over+Potro/10922847/story.html