Toronto Blue Jays pitcher Marcus Stroman likely out for year with torn ACL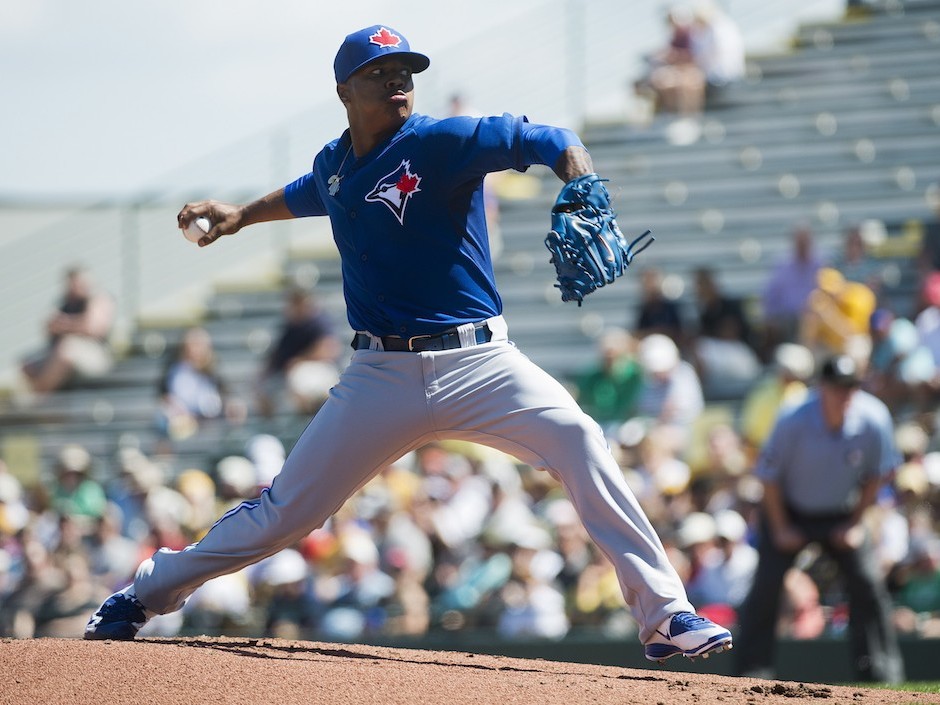 Toronto Blue Jays starting pitcher Marcus Stroman works against the Pittsburgh Pirates during first inning Grapefruit League baseball action in Bradenton, Fla., on Wednesday, March 4, 2015.
DUNEDIN, Fla. – Toronto Blue Jays starter Marcus Stroman is expected to miss the entire season after tearing the anterior cruciate ligament in his left knee.
He suffered the injury this morning while doing a bunt drill at spring training.
General manager Alex Anthopoulos says Stroman was "crushed" to hear the news.
A date for the surgery has not been finalized.
Stroman, a 2012 first-round pick, appeared in 26 games for the Blue Jays last season.
The 23-year-old native of Medford, N.Y., started 20 games and finished 11-6 with a 3.65 earned-run average.
Source:: http://www.canada.com/sports/NewsAlert+Blue+Jays+pitcher+Marcus+Stroman+likely+year+with+torn/10877296/story.html