Toronto Blue Jays' Marco Estrada out to prove he can stick as a starter despite last year's numbers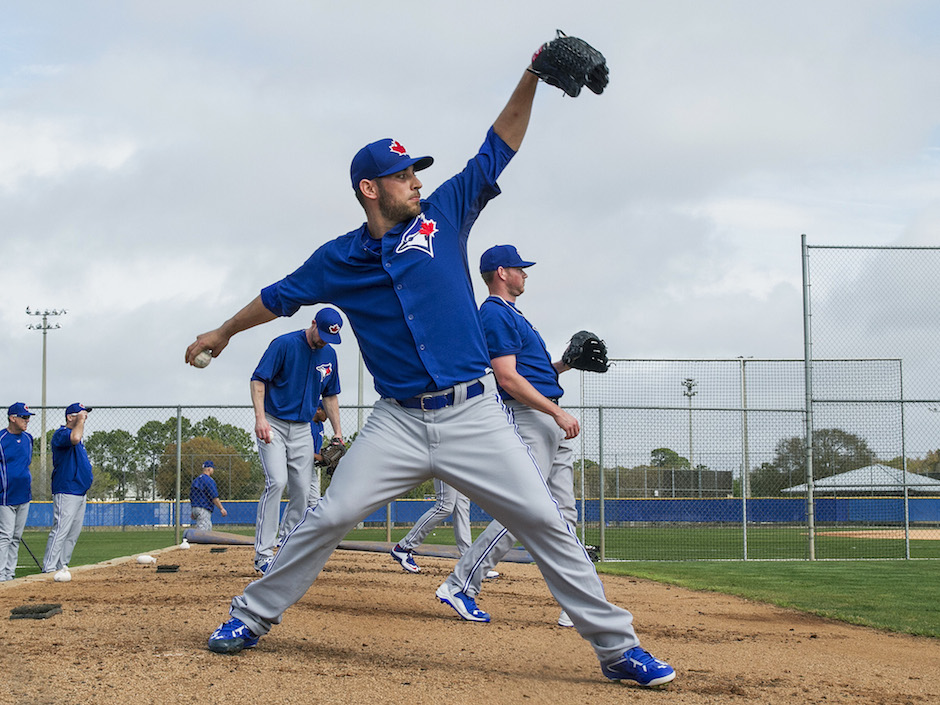 Marco Estrada insists that his 2014 numbers don't tell the whole story.
What they tell, on first blush, is a tale of two pitchers: a starter who lost his job because he was giving up homers at a ridiculous rate, and a reliever who kept the ball in the park and cut two runs off his ERA.
Estrada was a Milwaukee Brewer then. Now, having arrived in the Adam Lind trade, he hopes to start for the Toronto Blue Jays. His chances may have increased on Tuesday after Marcus Stroman – who loomed as possibly the Jays' best starter – went down for the season with a knee injury.
To win a starting job, Estrada must convince management that he's a better bet for the opening-day rotation than one of Aaron Sanchez or Daniel Norris, both young phenoms, and that he can do as a starter what he did as a reliever over the second half of last season.
Whatever his role, Estrada will make the team, barring injury (a qualifier Blue Jays' fans are likely to hear a lot in the coming weeks). If he doesn't start, he'll be a multi-role reliever and emergency starter.
A man of mild manner, Estrada takes a tactful approach when asked about his preference.
"I'd prefer to start, but honestly, it doesn't matter," he said. "Whatever I can do to help, that's all that really matters. As long as we're winning, I don't care what I do."
Although he was a serviceable starter for three years in Milwaukee, he never reached 140 innings in a reason. And last season might convince some observers that he proved he's considerably more serviceable as a reliever.
The evidence is persuasive. The right-hander opened the season in the Brewers' rotation, and in 18 starts pitched to a 4.96 ERA. He allowed 27 homers in 107 innings. Batters tagged him for an .808 OPS.
That performance relegated him to a relief role from July 12 onward. The results: a 2.94 ERA in 21 games and two homers allowed in 43 2/3 innings. Batters hit .221 against him with a .611 OPS.
Estrada says the contrast is deceiving.
"I figured a couple things out," he said. "A few things were off John Lott/National Post AP Photo/Jeff Roberson arm up that way, it just kind of all synchs together. It helps my arm get back up and then get downhill."
As Wednesday's outing illustrated, Estrada walks a fine line between uphill and downhill. And as the rotation race heats up, the Jays are paying close attention as he seeks to stay on that narrow pathway between pop-ups and home runs.
***
A different look: This November 2014 article by Chris Sherwin compares Estrada and J.A. Happ, two fly-ball pitchers who improved after making mechanical adjustments in their deliveries.
Source:: http://www.canada.com/sports/baseball/Toronto+Blue+Jays+Marco+Estrada+prove+stick+starter+despite/10886695/story.html