Taylor Swift Just Bought a Bunch of Porn Sites—Find Out Why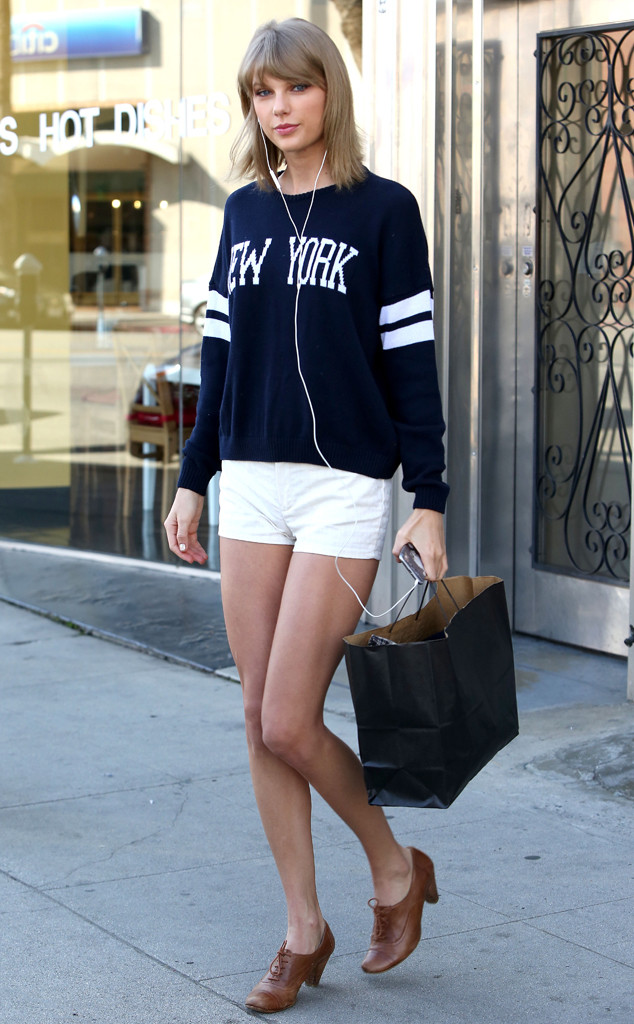 TEVA/AKM-GSI
What's in a name? Oh, you know, just millions and jillions of dollars for someone like Taylor Swift .
The pop star reportedly purchased several adult websites with her moniker on them (including TaylorSwift.porn and TaylorSwift.adult) before anyone else had the chance to grab them.
The strategic move for the "Style" singer is part of what some people in the biz call "domain squatting"—and T.Swift probably won't be the only celeb to hop on board the virtual bandwagon in the coming months.
It turns out that on June 1, hundreds and hundreds of new domains, or gTLDs, will be made available.
VIDEO: These guys sang Taylor Swift's 1989 in 4 minutes!
Back in 2011, the Internet Corporation for Assigned Names and Numbers decided to increase the number of domains (like .com and .org) from 22 to 547, with new gTLDs being rolled out each month.
Among some of the new domains we can expect to see are options like .porn, .adult and .sucks, just to name a few.
So while it may take a pretty penny, and some serious proactive cyber-sleuthing, a brand or a celebrity would greatly benefit from purchasing the domains prior to anyone getting their hands on it.
And if anyone is all about protecting herself and her brand, it's T.Swift.
Shortly after the release of her album 1989, the songstress decided to pull her songs from the streaming music service Spotify.
PHOTOS: Taylor Swift's ex-boyfriends
"If I had streamed the new album, it's impossible to try to speculate what would have happened," Swift told Yahoo! Music.
"But all I can say is that music is changing so quickly, and the landscape of the music industry itself is changing so quickly, that everything new, like Spotify, all feels to me a bit like a grand experiment. And I'm not willing to contribute my life's work to an experiment that I don't feel fairly compensates the writers, producers, artists, and creators of this music. And I just don't agree with perpetuating the perception that music has no value and should be free."
PHOTOS: Taylor Swift's famous friends
RELATED VIDEOS:
Source:: http://ca.eonline.com/news/638514/taylor-swift-just-bought-a-bunch-of-porn-sites-find-out-why?cmpid=rss-000000-rssfeed-365-topstories&utm_source=eonline&utm_medium=rssfeeds&utm_campaign=rss_topstories