Newfoundland's Brad Gushue secures spot in Brier playoffs with win over Northern Ontario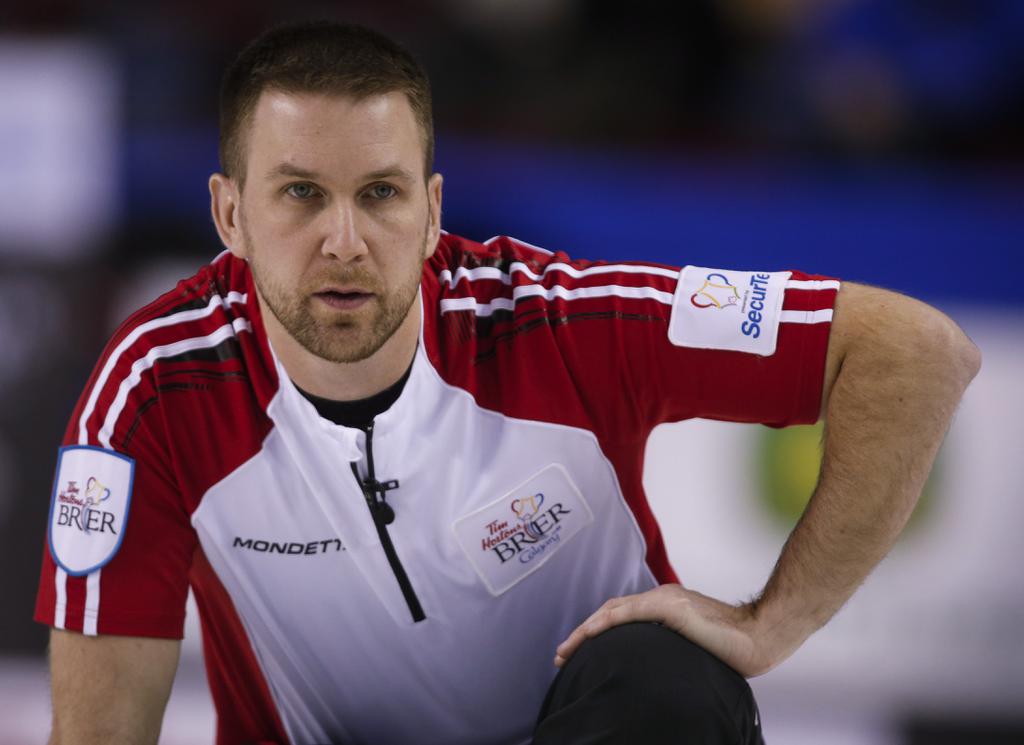 CALGARY – Newfoundland and Labrador's Brad Gushue handed Northern Ontario its first loss of the Canadian men's curling championships and vaulted into the playoffs.
Gushue edged the Brad Jacobs foursome 6-5 in Thursday morning's draw. Northern Ontario dropped to 9-1, while Newfoundland moved to 8-2.
The game was a preview of Friday's playoff game between the top two seeds as both teams were guaranteed a top-two finish.
Team Canada stayed in the playoff hunt with a 7-6 win over Quebec's Jean-Michel Menard to get to a record of 7-3. Menard fell to 6-4 and will need help to get into a possible tiebreaker game.
Saskatchewan's Steve Laycock was 5-3 with three games still to play. Alberta's Kevin Koe and Manitoba's Reid Carruthers were both 4-4.
The top four teams at the conclusion of the round robin Friday morning advance to the Page playoff. Ties for fourth are solved by tiebreaker games.
The winner of Friday's playoff between Gushue and Jacobs advances directly to Sunday's championship game. The loser drops to Saturday's semifinal to face the winner of the playoff between the third and fourth seeds earlier that day.
B.C.'s Jim Cotter downed Jamie Koe of Northwest Territories 6-2. Cotter improved to 4-5 while Koe was winless in nine.
Prince Edward Island's Adam Casey improved to 3-6 with an 8-4 victory over New Brunswick's Jeremy Mallais, who fell to 2-7.
Source:: http://www.canada.com/sports/Gushue+secures+spot+Brier+playoffs+with+over+Northern+Ontario/10864504/story.html