Lauren Conrad: A Little Help Goes a Long Way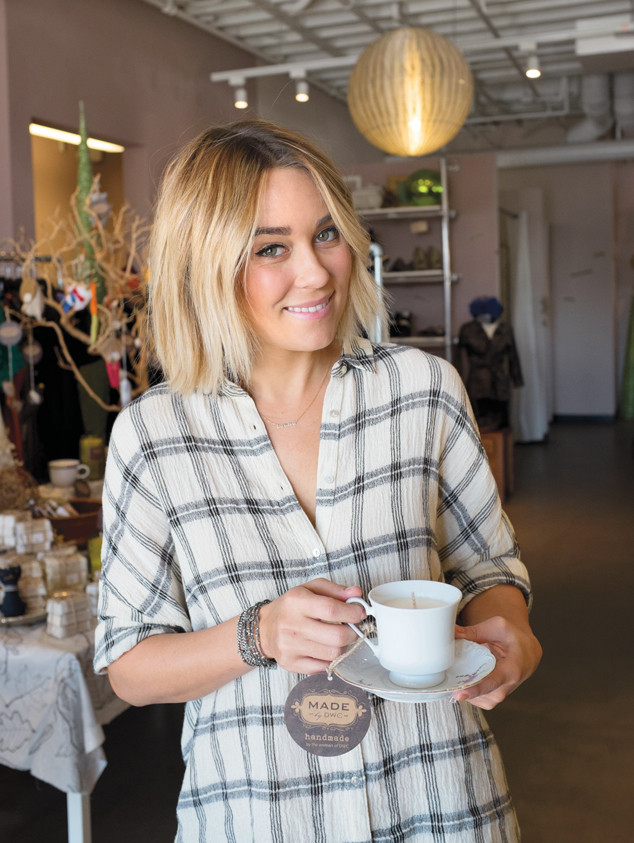 Shelly Strazis
When Lauren Conrad and her friend Hannah Skvarla took a vacation to Africa they had no idea it would inspire a new business venture.
But it did.
Impressed with the beautiful goods made by local women that they saw (and bought) during their trip, they decided to launch The Little Market, an e-commerce site that offers fair trade wares from 23 artisan groups in 16 countries.
Conrad and Skvarla have travelled to some of the most impoverished areas of India, Bolivia, Ghana and Guatemala looking for handmade products to sell on the site.
NEWS: Lauren Conrad creates a Cinderella-inspired collection for Kohl's
Naturally, Danny Seo Magazine
"Sometimes our trips can be overwhelming," Conrad says in the new issue of Naturally, Danny Seo. "It's very emotional but it's also very motivational. I'm the kind of person who sees a problem and wants to fix it, so when we see an artisan program that's helping a community, it makes it all worth it."
At Los Angeles' Downtown Women's Center, which serves homeless and low-income women, Conrad and Skvarla found candles, soaps and other items made by clients under the Made by DWC label.
"The first step to changing a community is to empower women," Skvarla told the magazine. "We really believe that's part of being sustainable. When you buy a bracelet, you may not think about how it changes a life, but it does. It can allow a woman to send her daughter to school, and for many girls all over the world, that's real change."
For more on Conrad and Skvarla's work and photos from their visit to the DWC, check out the Spring 2015 issue of Naturally, Danny Seo (on sale nationwide tomorrow).
PHOTOS: More celebrity do-gooders
RELATED VIDEOS:
Source:: http://ca.eonline.com/news/632711/lauren-conrad-a-little-help-goes-a-long-way?cmpid=rss-000000-rssfeed-365-topstories&utm_source=eonline&utm_medium=rssfeeds&utm_campaign=rss_topstories