Jennifer Jones falls to Switzerland in one-two world championship Page playoff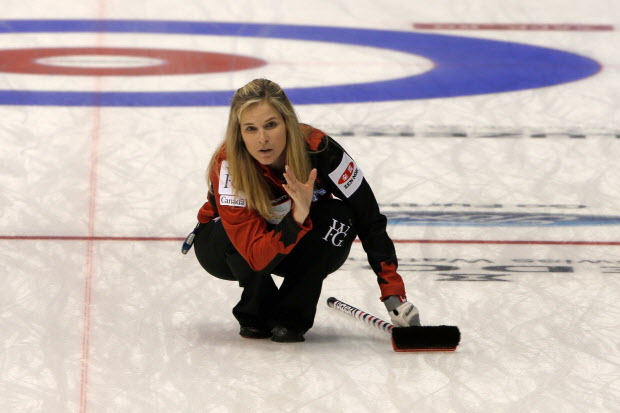 SAPPORO, Japan — Alina Paetz scored a deuce in the ninth end as Switzerland beat Canada's Jennifer Jones 6-4 in the one-two Page playoff on Saturday at the women's world curling championship.
The Swiss opened the game with a pair in the first end before Winnipeg's Jones replied with a single in the third. After adding singles in the fourth and sixth end, Canada evened the draw at four by drawing her last stone in the seventh and stealing a single in the eighth.
The Canadians will now play Russia in the semifinals later in the day after the Russians beat Scotland 7-2 on Friday in the three-four Page playoff.
Dawn McEwen led Canada by shooting 88 per cent. Her counterpart on Switzerland, Nicole Schwaegli, was the leader for her country after shooting 80 per cent.
Source:: http://www.canada.com/sports/Jennifer+Jones+falls+Switzerland+world+championship+Page+playoff/10907721/story.html