Emile Hirsch Appears in Utah Court Over Assault Charges From Alleged Sundance Film Fest Attack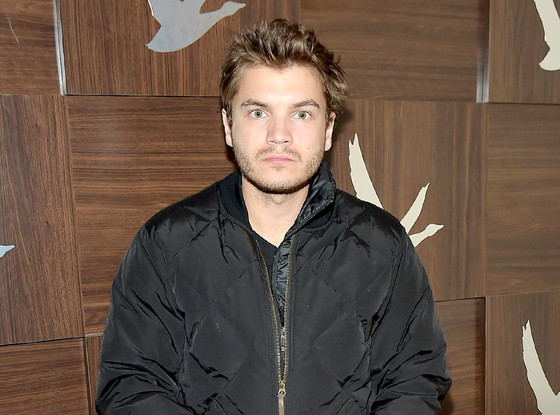 Michael Loccisano/Getty Images for GREY GOOSEMichael Loccisano/Getty Images for GREY GOOSE
Emile Hirsch had his day in court today nearly two months after allegedly attacking a woman during the 2015 Sundance Film Festival in Park City, Utah.
The 30-year-old actor, who was accompanied by his attorney Neil Kaplan, attended an Initial Appearance in front of judge Kara Pettit Monday morning to face charges of felony aggravated assault and misdemeanor intoxication, according to Deadline.
Hirsch, who was dressed in a suit and tie for his court appearance, was also taken to the Summit County jail to have his picture and fingerprints taken. Hirsch's next court hearing is scheduled for April 13 where the next steps will be decided on by the judge. The third-degree felony charge carries a maximum punishment of five years in a Utah state prison and a $5,000 fine, while the class C misdemeanor is punishable by up to 90 days in jail and a $750 fine.
PICS: Stars at Sundance 2015
Hirsch's alleged assault occurred on Jan. 25 at Tao nightclub when he appeared to be drunk and grabbed at studio executive Daniele Bernfeld, according to a criminal complaint obtained by E! News last month.
According to the docs, "Hirsch came up from behind Bernfeld and wrapped his arm around her to put her in a chokehold. Hirsch pulled Bernfeld across the table and onto the floor, where he landed on top of her. While Hirsch was on top of Bernfeld he wrapped his hands around her neck. Bernfeld said she felt as though the front and back of her throat were touching and she remembers things going dark. Bernfeld reported that she may have momentarily blacked out."
After news of the alleged assault broke, the Into the Wild star checked into rehab. "Emile consumed an enormous amount of alcohol on the evening in question and he has no memory of what happened," Hirsch's lawyer said in a statement. "Emile takes these allegations very seriously, and is devastated that any of this has occurred. A few days after the incident, Emile sought help and checked himself into an alcohol rehabilitation facility, where he remains today, to ensure nothing like this ever happens again."
PHOTOS: Celeb mug shots
RELATED VIDEOS:
Source:: http://ca.eonline.com/news/636097/emile-hirsch-appears-in-utah-court-over-assault-charges-from-alleged-sundance-film-fest-attack?cmpid=rss-000000-rssfeed-365-topstories&utm_source=eonline&utm_medium=rssfeeds&utm_campaign=rss_topstories