Chevron sponsorship of parenting iPads 'disgusting,' says N.W.T. MLA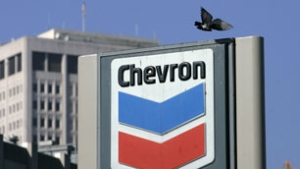 Chevron Canada's sponsorship of a Northwest Territories government program to give new parents iPads loaded with information on raising young children is not sitting well with some MLAs, with one calling the partnership "disgusting."
This month, the territorial government will start giving out 16 GB wireless-only iPad minis — plus keyboard cases— to parents of children born within the last year. 
It's part of a larger, $1.16 million program to distribute 1,600 iPad minis. That figure is considerably higher than the 500-iPads number most recently disclosed by Education Minister Jackson Lafferty in the legislative assembly.
Chevron Canada has supported early childhood education and youth programs in the N.W.T. in the past through the Delta Beaufort Education Council and the Inuvialuit Education Foundation.
Chevron's contribution comes to $410,000 and follows a government call-out for corporate sponsorship. In exchange, the back of each iPad will be branded with a one-square-centimetre version of Chevron's logo, alongside the government's logo.
"That's disgusting," says Weledeh MLA Bob Bromley, adding that corporations shouldn't be helping the government deliver what he considers a fundamental service.
"When it comes to our most sacred responsibilities of health and education, there is not a role for industry sponsorship, especially when we're dealing with the most vulnerable citizens," he says.
Frame Lake MLA Wendy Bisaro has echoed Bromley's concerns about young children's potentially constant exposure to the logo.
"It's one thing to take funding and to put a logo on a program or put a logo at an event on a sign," said Bisaro. "It's another thing to take a piece of equipment and put that basically in front of the child or in front of the parents where they're going to see it over and over and over."
'I can see people having a concern'
According to Lafferty, the iPads will come loaded with apps and information on nutrition, safety recall alerts and the early childhood staff and resources that are available in parents' communities. 
"These iPads are the techno baby bags of the future," Lafferty told MLAs in February, before being accused by Range Lake MLA Daryl Dolynny of authorizing an end-of-fiscal-year budget splurge. 
The education minister has dubbed the iPads "the techno baby bags of the future." (CBC)
The Department of Education, Culture and Employment says Chevron had "absolutely no part" in selecting the iPad content.
Chevron — which recently iced its plans to drill a deep-water well in the Beaufort Sea— is no stranger to education-related partnerships. Its programs include "the internationally-recognized Chevron Open Minds School Program, which has been running for more than 20 years," says Michael Barrett, the company's manager of policy, government and public affairs.
Barrett says the iPad program is based on the Finnish Baby Box program, which he says has successfully decreased rates of infant mortality since it was launched in 1938.   
But no matter how well-intentioned, the iPad program could be met with some skepticism, says David Berman, an Ottawa-based graphic designer who gives talks about branding and social responsibility. 
"Would the territorial government be comfortable having a Chevron billboard on the side of their building that houses their health department?" he said.
"I could see the territorial government perhaps having a music festival where Chevron is a sponsor. I can't think offhand of a crossover risk there. Whereas, if it's about delivering a core service, like shelter or food or health care, medicine, education, I can see people having a concern about a real or perceived compromising of content. And that's something I would think the territorial government would wish to avoid completely."
Source:: http://www.cbc.ca/news/canada/north/chevron-sponsorship-of-parenting-ipads-disgusting-says-n-w-t-mla-1.3003878?cmp=rss