And the Next [Shocking] Bachelorette Is…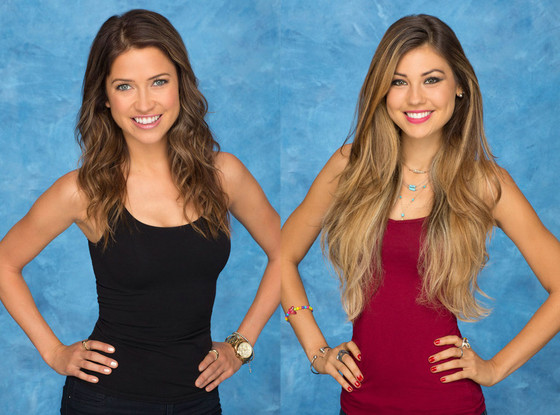 ABC/Craig Sjodin
Uh, what? 
After months of speculation, rumors, and debate, the new Bachelorette has finally been named — but there's a twist. 
There was apparently such a divide (amongst people who were apparently not in that Kaitlyn-skewing studio audience) between who wanted Britt Nilsson or Kaitlyn Bristowe to be the next Bachelorette that the producers decided to just not decide. 
Yeah. You read that right. There will be two Bachelorettes next season. 
Chris Harrison made the announcement at the end of tonight's live After the Rose ceremony following The Bachelor finale. 
"For the first time in Bachelorette history, we're gonna have two Bachelorettes," he told a stunned and confused studio audience. "That's right, it is going to be Britt and Kaitlyn. So tthe 25 men, on night one, they are going to have the ultimate say on who they think would make the best wife." 
At least both Britt and Kaitlyn seemed as confused as we are right now 
CLICK: Find out what happened in The Bachelor finale!
"I'd say we would make a prety good first impression with the tears and the lalughs," Kaitlyn said, and Britt went a little more diplomatic. 
"I mean, I'm super grateful, I think it's an amazing opportunity, its' more than I can comprehend, I'm still having trouble processing it, but I love Kaitlyn, so we'll see how it goes," she said. 
"I think we discussed that we'll end up in the same hottub at some point," added Kaitlyn, ever the joker. 
Kaitlyn also admitted that her first thoughts when hearing the news were, "Well, that's not ideal." 
Britt, however, has high hopes for the show based on her dramatic experience this past season with Chris. 
"I mean, I was falling in love, so I know that it works," she explained, "Yeah it was painful, but you know, it's all just part of the process. And it can't be as hard as that was." 
"Oh no, it will be harder," said Kaitlyn, basically sealing our opinion that this next season is going to be a lot of fun with these two working together. It will also be weird, but hopefully a fun, dramatic kind of weird. 
CLICK: Who's still together from The Bachelor and Bachelorette?
RELATED VIDEOS:
Source:: http://ca.eonline.com/news/633809/and-the-next-shocking-bachelorette-is?cmpid=rss-000000-rssfeed-365-topstories&utm_source=eonline&utm_medium=rssfeeds&utm_campaign=rss_topstories