Joseph Gordon-Levitt Stands Atop World Trade Center Tower in The Walk Trailer: Watch Now!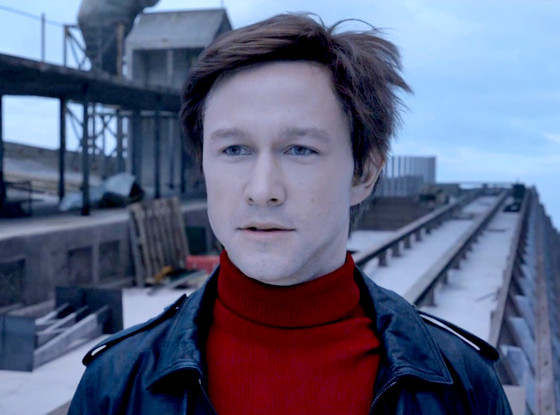 Watch your step, Joseph Gordon-Levitt!
In the new trailer for his upcoming flick The Walk, the 33-year-old actor climbs atop one of the World Trade Center towers and comes dangerously close to falling off the edge of the famed skyscraper.
The Walk, directed by Robet Zemeckis, stars Gordon-Levitt as real-life French entertainer and aerialist Philippe Petit, who attempted (and completed) a daring, gravity-defying tightrope walk between the Twin Towers of the World Trade Center back in the '70s.
The trailer shows JGL taking in the sights of NYC after atop one tower. He walks to the edge of the building and steps out onto a beam with nothing but air for 110 stories beneath him.
PICS: New movie releases
Sony Pictures
"The caper is really compelling. It's outrageous," Zemeckis told EW of Gordon-Levitt's character. "It's the story of an artist who risks his life to create a performance."
As for the gravity-defying visuals, producer Tom Rothman told the mag, "You get a sense from the teaser of the visual scope and the spectacle. When it comes time to step on the wire—and take you where only one human being in history has gone, and no one will ever be again—[Zemeckis] does it in visual ways that abso-f–king-lutely blow your mind. There are shots in the third act of this film that literally take your breath away."
Check out the trailer for yourself!
PHOTOS: 2014 fall movie preview
RELATED VIDEOS:
Source:: http://ca.eonline.com/news/604930/joseph-gordon-levitt-stands-atop-world-trade-center-tower-in-the-walk-trailer-watch-now?cmpid=rss-000000-rssfeed-365-topstories&utm_source=eonline&utm_medium=rssfeeds&utm_campaign=rss_topstories