Garrett Hedlund: Why I Once Called Angelina Jolie Out of the Blue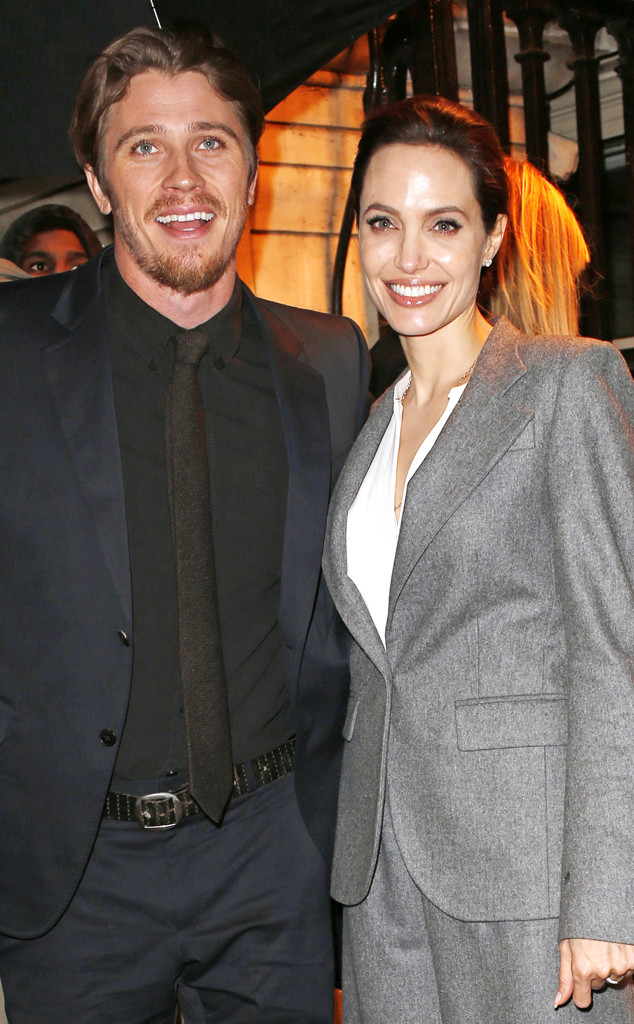 PacificCoastNews
Garrett Hedlund wasn't about to sit around hoping Angelina Jolie would consider him for a part in Unbroken.
"I called her," Hedlund tells me. "When I was working on On The Road, I read about Louis Zamperini. I thought the story was sort of too good to be true. When she signed on to direct it, I contacted her and said, 'I'm such a fan of this man, this story. I'll be your caterer's assistant if I have to.'"
Unbroken (in theaters today) tells the real life story of Zamperini, an Olympic runner who was held captive and brutalized in a Japanese prison camp for two years during World War II after his plane crashed into the ocean. Hedlund plays a fellow prisoner.
"She's extremely collaborative," Hedlund says of Jolie's directing skills. "She's one of those who gets inspired by seeing an actor's creative wheels turning. The more someone brings to the table, the more excited she gets."
NEWS: Find out what it's like to meet Angelina Jolie at her house
Universal Pictures
Jack O'Connell, who plays Zamperini, also gushed to me that Jolie "is very compassionate. She approaches everything like an equal is thoughtful. She knows what it takes."
O'Connell also talked about seeing the final cut of the film for the first time.
"I think we did it, man," he said at the Hollywood Film Awards last month. "I really think we did it. There was a lot to cover, a lot to achieve and I think we did it. In the edit, Angie has turned it into an epic film."
Jolie recently told ITV News that she would consider jumping into politics full-time.
"I don't know what that means or where that will lead me, but I want to be effective," said Jolie, who became a United Nations Goodwill Ambassador in 2001. "I want to help to make change."
She previously told Vanity Fair of leaving Hollywood for a career in politics, "I honestly don't know in what role I would be more useful. I am conscious of what I do for a living, and that could make it less possible."
PHOTOS: More upcoming movies
RELATED VIDEOS:
Source:: http://ca.eonline.com/news/609066/garrett-hedlund-why-i-once-called-angelina-jolie-out-of-the-blue?cmpid=rss-000000-rssfeed-365-topstories&utm_source=eonline&utm_medium=rssfeeds&utm_campaign=rss_topstories