David Schwimmer Is Returning to TV…to Play a Kardashian?! Get All the Details on His Shocking New Role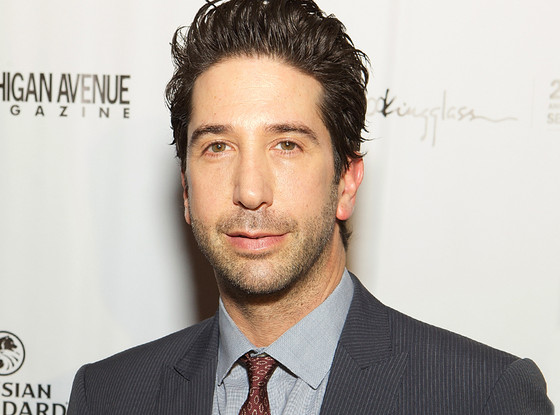 Jeff Schear/Getty Images for Michigan Avenue Magazine
David Schwimmer's new TV role sure is raising a lot of eyebrows.
The Friends alum just booked his big return to TV, and it's to play…Robert Kardashian?!
Nope, not the famous reality star/brother to Kim Kardashian, but rather her late father, who was O.J. Simpson's confidant and attorney, in Ryan Murphy's new FX miniseries surrounding the now-infamous trial.
Schwimmer will recur in the first season of the true-crime anthology series American Crime Story opposite the previously announced Cuba Gooding Jr. (who will play Simpson) and Sarah Paulson (who will play prosecutor Marcia Clark).
MORE: Get the scoop on Ryan Murphy's new show American Crime Story
Sounds like Schwimmer is trading in "Pivot!" for "Acquit!" (Sorry, that one was just too good to keep to ourselves!)
The first season of the new anthology series from Murphy and Brad Falchuk, American Crime Story: The People v. O.J. Simpson, is based on Jeffrey Toobin's best-selling book The Run of His Life: The People v. O.J. Simpson. It will be 10 episodes long and told from the perspective of the lawyers behind the scenes of one of the most infamous trials in history. The miniseries "explores the chaotic behind-the-scenes dealings and maneuvering on both sides of the court, and how a combination of prosecution overconfidence, defense shrewdness, and the LAPD's history with the city's African-American community gave a jury what it needed: reasonable doubt."
And for those wondering, yes, there is a connection between Kardashian, the attorney, and the Kardashians, the reality show family: Kardashian is the late husband of Kris Jenner.
Are you excited or baffled to see Schwimmer portray a Kardashian?
PHOTOS: 15 shows that are way up or way down in the ratings
RELATED VIDEOS:
Source:: http://ca.eonline.com/news/608356/david-schwimmer-is-returning-to-tv-to-play-a-kardashian-get-all-the-details-on-his-shocking-new-role?cmpid=rss-000000-rssfeed-365-topstories&utm_source=eonline&utm_medium=rssfeeds&utm_campaign=rss_topstories