Bill Clinton Brags About Granddaughter Charlotte, Says She's Already in the "95th Percentile"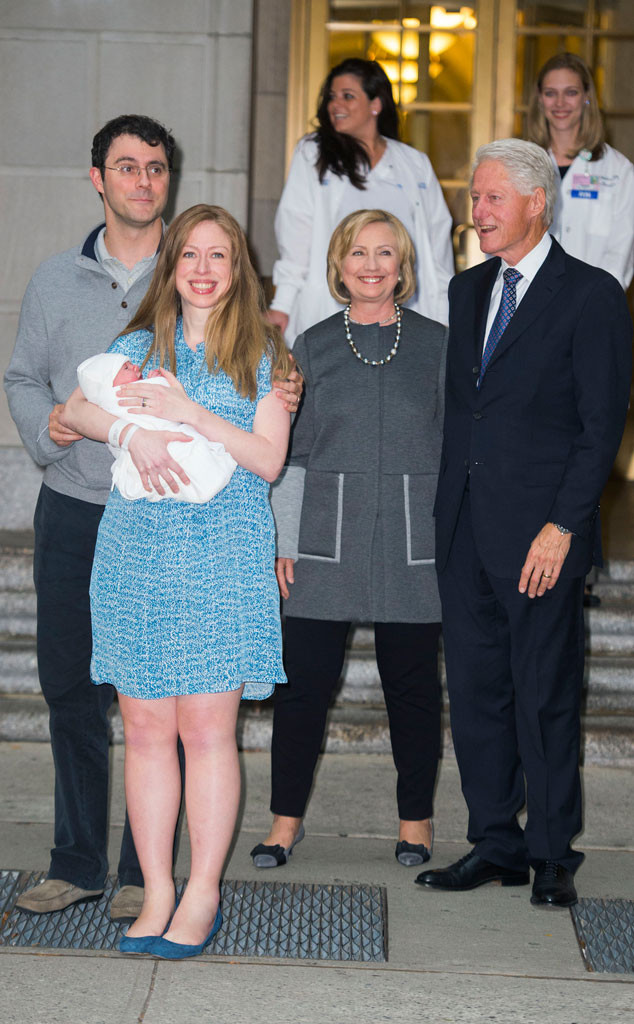 Ron Asadorian / Splash News
Bill Clinton already has big plans for his granddaughter, Charlotte Clinton Mezvinsky!
The former president spoke at Sports Illustrated's Sportsman of the Year gala this week to honor Little League star pitcher Mo'ne Davis, Magic Johnson, Pete Frates (who helmed the ALS Ice Bucket Challenge), and baseball MVP Madison Baumgarner.
During Clinton's speech, he gushed about his dreams of taking little Charlotte to Cooperstown to learn all about baseball when Chelsea Clinton's wee one is "old enough to go." What a proud grandpa!
Bill also shared how he's followed Davis' career, and has even tried to get Hillary Clinton on board.
PHOTOS: Take a look back at Chelsea Clinton's wedding
"I saw Mo'ne Davis pitch several times and it was awesome—and now that I have a granddaughter, who so far is in the 95th percentile in size for her age—she is a remarkable young woman," he exclaimed.
"I got in a lot of potentially bad habits when Hillary had that traveling job and I was home alone all the time. I watched all that guy stuff, you know, sporting events and movies. Hillary was actually impressed that I was watching a teenage girl throw a baseball. And I said, 'You'd be impressed too. If you could have done that at her age, you'd be in a different line of work!'"
PHOTOS: Celeb baby bumps
Jon Davidson, Office of President Clinton
Shortly before the September birth of his first grandchild, Bill confessed his hopes and dreams for Chelsea's baby girl.
"I want them to get up every day and look at the world with wonder and reverence," the 68-year-old told George Stephanopoulos at the 2014 Clinton Global Initiative in NYC. 
"I want them to respect everyone they meet, whatever their background." 
PHOTOS: Hollywood is one political place
RELATED VIDEOS:
Source:: http://ca.eonline.com/news/605740/bill-clinton-brags-about-granddaughter-charlotte-says-she-s-already-in-the-95th-percentile?cmpid=rss-000000-rssfeed-365-topstories&utm_source=eonline&utm_medium=rssfeeds&utm_campaign=rss_topstories