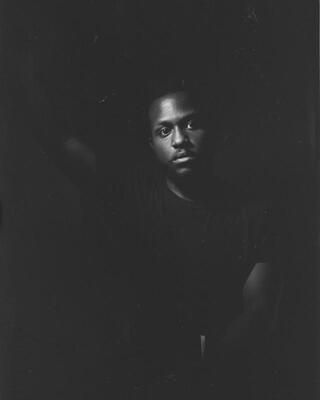 When I was a teen, success seemed straightforward. I was on my way to de-crown Spike Lee as the most notable black filmmaker because I had done it all…
I've wanted to be a filmmaker for as long as I can remember. However, one of the industry secrets that no one tells emerging filmmakers is that film is expensive. As a child of VHS, DVD, On Demand, and streaming, I grew up with decades of movies at my fingertips like "Rear Window," "Do The Right Thing," and "Shaun of the Dead," to name a few. I pondered how I could create stories like the ones I saw on the silver screen. At the time the barrier of entry to learn about film was costly.
Programs like the New York Film Academy's Summer Camp and Facets in Chicago were too expensive for my working class parents. Therefore, I searched the internet to find any free information about filmmaking I could. Eventually, I stumbled across Film Riot on YouTube. Hosted by director Ryan Connolly, it became my film school. I was an eager student, religiously watching their tutorials and devouring all that was Film Riot. This channel also coincided with the the DSLR filmmaking revolution, the inclusion of professional-grade HD video into digital still cameras at an affordable price. All of it made the young fantasy of filmmaking a reality for aspiring people like myself. But the path to becoming a filmmaker is nonlinear.
When I was a teen, success seemed straightforward. I was on my way to de-crown Spike Lee as the most notable black filmmaker because I had done it all. In High school I ditched class to shoot my first commercial. That following year, I received the Everyday Hero Grant from HBO & "Sesame Street" and showcased my work at the All American High School Film Festival. I continued to quickly receive accolades and rewards, and I thought these accomplishments made me successful. I thought I'd see my work on the silver screen in no time.
Then I went to college.
When I stepped onto campus I envisioned an "A Different World"-style adventure with my group of Dwayne Waynes and Ron Johnsons. However, this was not my collegiate experience.
I pondered, what happened? Why was I incredibly miserable? I thought I was doing college wrong. I thought I let TV ruin my perception of reality. Then I realized that I was unhappy because my pipe dream of having my name in lights was crumbling, and my reality of being poor and Black began to settle in.
For me, college was an expensive waste of time. I wanted to be out shooting big-budget pictures or having lunch with Issa Rae. And yet I was in my student apartment surviving on canned Vienna sausages from the dollar store to lift the financial burden of my tuition off of my parents.
But I didn't give up. Film was still my light at the end of the tunnel.
I fell in love with the exhaustion from late nights and early mornings on set, with failure, with success at festivals, and all the stress and bliss in between. I remember I was in eighth grade when I completed my first short film. It was met with roars of excitement from my peers and family. Fast forward to today, that excitement has died down. I used to be compared to Spike Lee, Robert Townsend, and John Singleton. Now I only hear crickets.
But while the applause has stopped and the cheers have grown silent, I still carry on. Spike Lee once said parents kill more dreams than anybody, and that statement remains true. Nonetheless, my parents want the best for me. At this point they and I know that the uncertainty of my passion makes it hard to support. I've burned through more money than I've earned because of film, and honestly, I'd do it again.
I love film because movies gives me a level of autonomy to govern the world I choose to inhabit. Film provided me the privilege to be free—to be myself and embrace the weirdness that accompanied it. I was allowed to exist beyond my blackness, no longer pigeonholed by society's hyper-masculine and violent definition of a Black man.
I don't need the applause or the cheers. I make movies for me and that's enough.
Brandon Towns is a Chicago-based film producer, his new short film "The Wolf Among Us" will be launching a crowdfunding campaign on Seed&Spark in July.