Philly D.A. Feels Like a Product of the Publicity Machine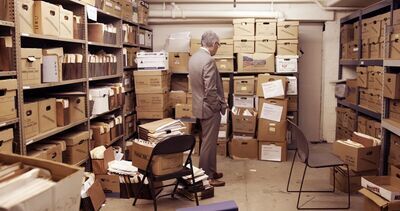 In 2017, civil rights and criminal justice reform Defense Attorney Larry Krasner chose to run for the Philadelphia Office of District Attorney, to the surprise of many who knew him. For a man who dedicated his life to freeing his clients, notably Black Lives Matter and Occupy Philadelphia activists, it struck even his closest friends as an odd career change. Krasner, of course, believed otherwise. He thought he could accomplish more by working on the inside rather than the outside. Namely, he wants reform.
Krasner won his election as part of a nationwide wave of progressive reformists entering prosecutorial positions. With activists sensing change on one side, and the establishment preparing for ruin by what they term a "social experiment" on the other, like most catalysts seeking to reshape the status quo Krasner discovers how delivering on the promise of systematic transformation is far more difficult than campaigning on it. "Philly DA," the sprawling eight-hour, eight-episode docuseries constructed under PBS' "Independent Lens" imprint hopes to take viewers behind the scenes of the criminal justice system. In the first three episodes granted for review, however, creators Yoni Brook, Ted Passon, and Nicole Salazar's expansive exploration is never quite as immersive as promised, and at odds with a Krasner campaign pledge.
Back in 2017, the odds of Krasner winning a District Attorney election was far-fetched. That is, until the federal government indicted acting Philadelphia D.A. Seth Williams on 23 counts of bribery. The vacuum created an opening for the impassioned reformer. Still, the prospects were challenging. A noted opponent of over-policing, Krasner faced heavy opposition from the Fraternal Order of Police and its ghoulish right-wing chairman John McNesby. Even so, Krasner prevailed. The filmmakers accompany such developments with rich musical cues bordering on spiritual, a choice that's particularly noticeable during his inauguration. Krasner is treated here almost as a Messianic figure, a hero along with the dedicated new voices, women and people of color, he brings with him.
See, Krasner isn't a slick politician by nature. He rarely smiles his way out of disagreements. In fact, he'd prefer not to gladhand. He arrives in his new position demanding swift, immediate change no matter whose feathers he might ruffle. That edict leads to what was termed, at the time, as "The Snow Day Massacre," wherein he cleaned house during a blizzard by letting go of the Assistant District Attorneys from the prior administration. Here we witness the beginning of a trend: His less than politically savvy office struggles to control the narrative. Rumors arise of personal vendettas against attorneys who either faced him, or his wife, Judge Lisa M. Rau.
Internal conflicts in the DA's office bubble to the surface too. Krasner identifies key areas to rectify the system: Cash bail, the overpopulation of juveniles in dangerous placement centers, and the presence of dirty cops as witnesses. Each charge not only causes discord. They demonstrate the office's growing pains with regards to governing. The statement behind the no-cash bail policy–an important change allowing impoverished suspects not to languish in jail–is totally redrafted a few short hours before the press conference announcing it. Meetings become heated in the DA's juvenile unit as Lisa Harvey, a holdover from the previous administration, and Bob Listenbee, the new first assistant district attorney, fervently debate how to quickly reduce the youth prison population. And after the DA discovers a secret list of police deemed too untrustworthy to testify, officers with accusations of lying, theft, and sexual harassment levied against them, the already suspicious police force withholds necessary information from Krasner.
At its best, "Philly DA" shows the myriad of moves problematic systems perform to insulate themselves from real improvement. It also charts the root of these ingrained problematic practices, in particular, how police policy still stems from the city's former racist Mayor—Frank Rizzo—and the language used by law enforcement (in one scene an officer makes a Freudian slip by calling policing "hunting").
Unfortunately, "Philly DA" is too hulking of a series to fully balance the competing tensions. By episode three, when Krasner must make a difficult decision between upholding his personal desire to never pursue the death penalty and the murder of a cop, he clearly looks further worn down. Through the first three episodes, the creators do not inspect his mental wear and tear. And save for the mother in episode two who watches her son's murderers go free after police tampered with evidence, ordinary people are also missing within the show's political sphere. The DA's other employees, especially the new hires, are equally unexplored beyond their reformists beliefs. Who are these people outside of the office? Does their work affect them at home?
In his first all-staff meeting before the Snow Day Massacre, Krasner explains to the assembled workers his disdain for ego-driven politics, of people who have done things strictly to benefit themselves and their careers moving forward. With an impending election later this year, one can't help but catch a kind of ego-driven whiff on this docuseries. Though Krasner preaches transparency, one must further inquire about the transparency of this documentary. We see closed doors and hear audio without accompanying images when cameras are not allowed. Of course our government isn't an open book. Some topics are confidential. Even so, considering the surface-level examination of the people at the heart of this show in lieu of a deeper more truthful understanding of this workplace, we're given the impression that more than a few barriers were erected while filming. Politics makes cynics of us all. Maybe "Philly DA" isn't purely a good publicity machine meant to boost poll numbers before an election. But we'd be doing ourselves a disservice if we didn't ask why.
Three episodes screened for review.